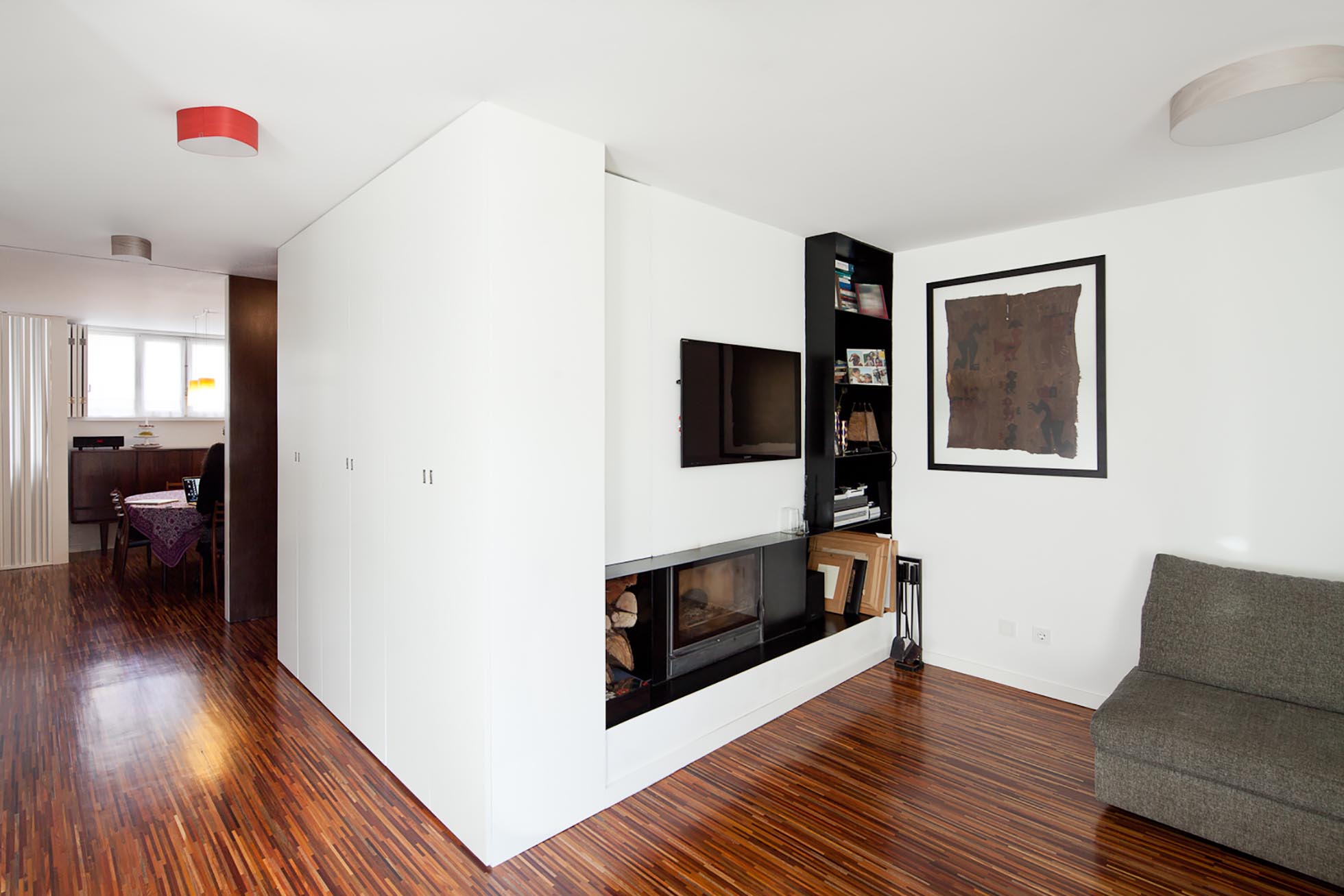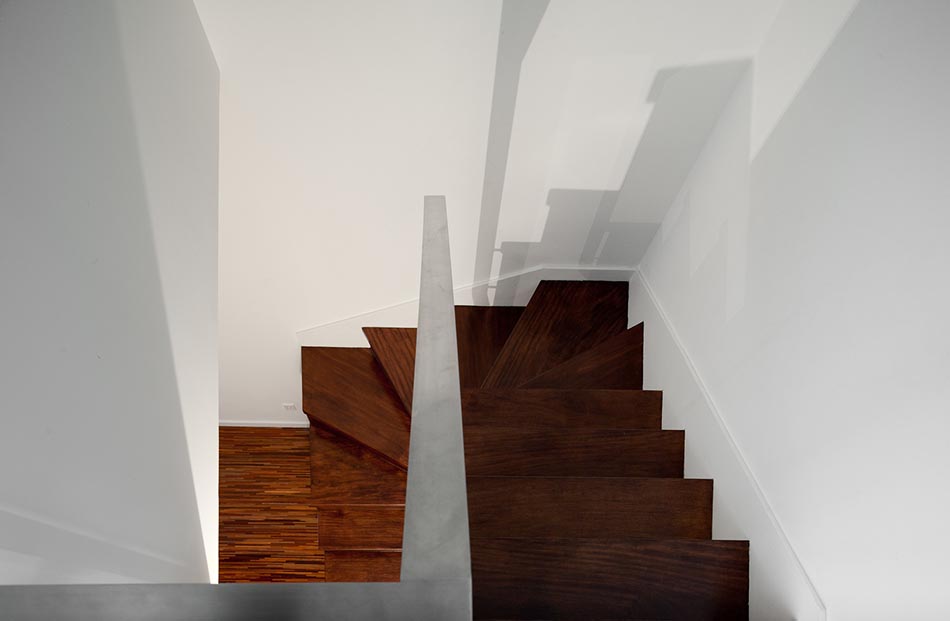 Reinventing the space that time had stolen was our task. The story of the intervention is simple: a semi-detached house, a haven for a family of four, that no longer had the space for their everyday needs.

The old subdivision of the "social area" of the house, where the static and mono-functional spaces used to reign, has now given place to new dynamic spaces with the ability to clump until they are united, increasing the versatility of this area and making it more luminous.

In the private area of the house, we have cleaned corridors and corners of their excesses and created walls that are cabinets to store the belongings.

This rationalization has provided all areas with greater breadth and versatility, allowing the old spaces to have a new life, full of light and color. A new house inside an old container, full of memories, and with many new stories to tell.