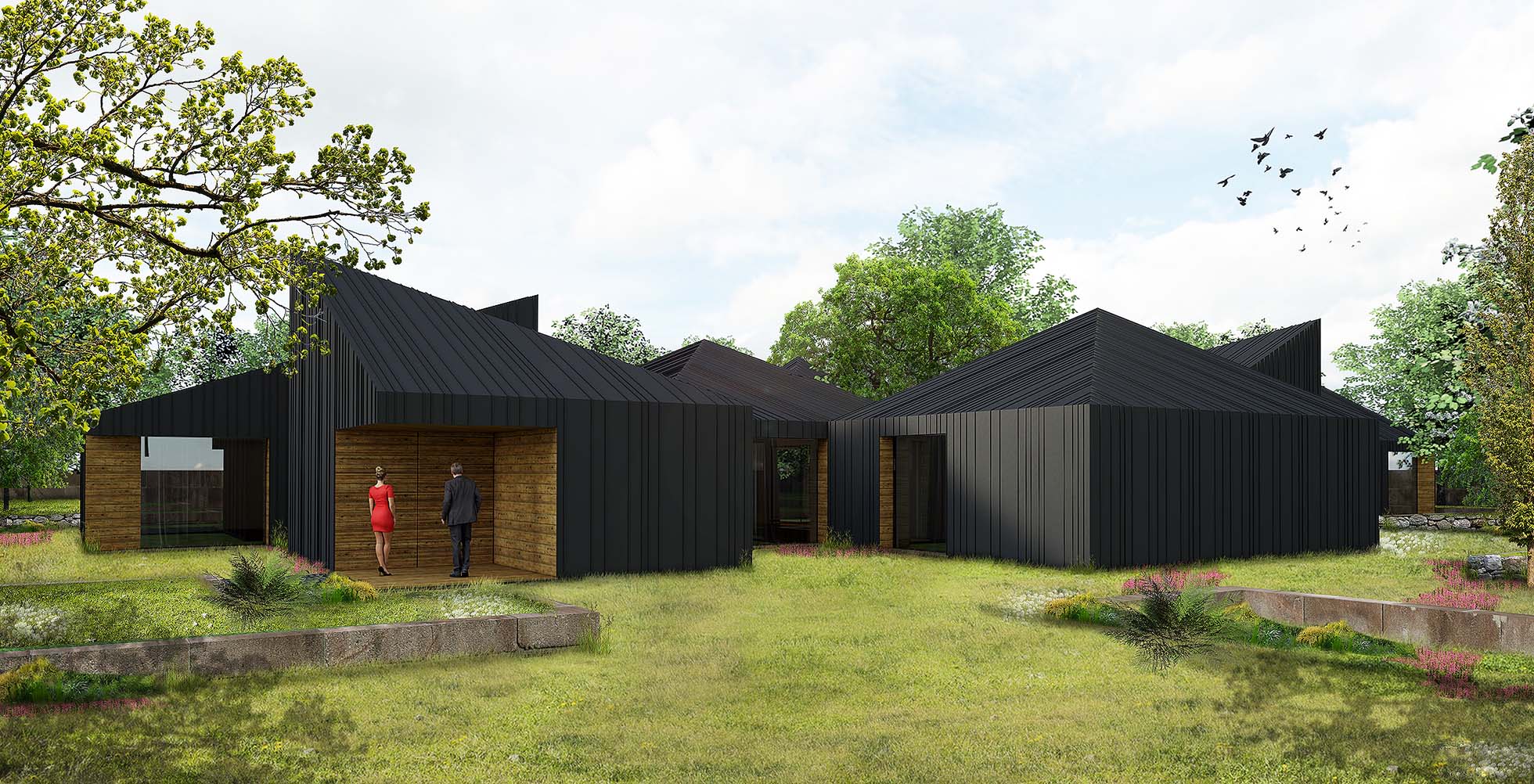 Based on the genetic basis of the place, with a rural and serene character, the main purpose of the intervention is to give the place an architecture capable of supporting all the needs of a contemporary society without breaking the harmony of the place.
It is intended that the act of dwelling, be understood here in the singularity of each of its vital functions, present in the habitation of our days. Thus, the proposed volumetry is based on a set of small volumes, with sloping cover, which are related to each other and complement each other formally and functionally, creating small functional "alcoves", living and leisure spaces and others of a more private character. These spaces are articulated around a continuous path that functions as a structural and aggregating element of all functions.
The formal relationship between the various volumes proposed allows not only to give the form of a movement idea, but also to create outdoor spaces, courtyards, and make playful the route of distribution between the different spaces, also functioning as a formal decompression element, Capable of enhancing visual frames and relationships between the interior and exterior throughout all the spaces of the house.
Its materiality, seeks to reinforce the geometry of the house, with its volumes of sloping roof, perfectly creased and in a constant play of delicate tangencies.