Rua Da Maiata House
Portugal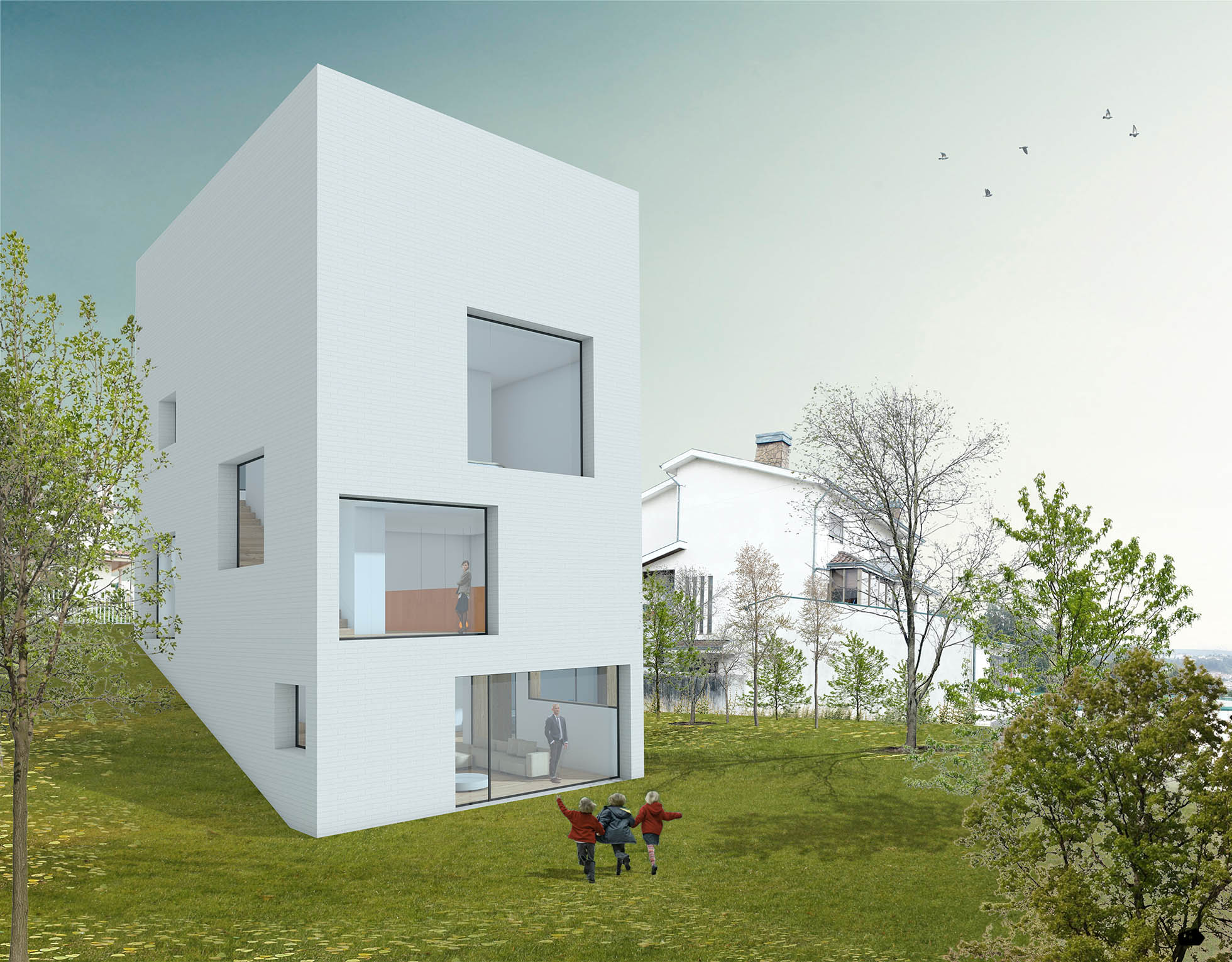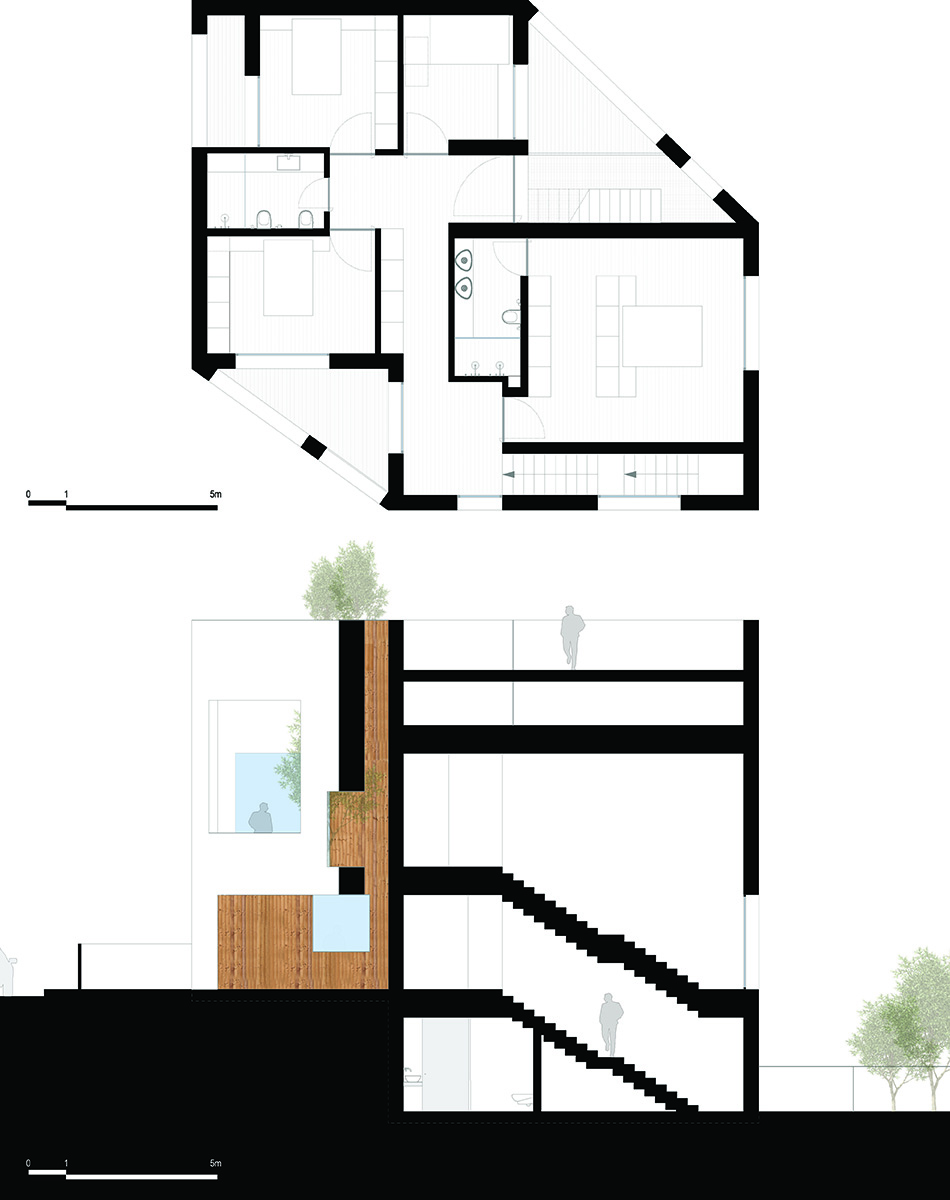 A house in apparent chaos.
A small plot of land for a house that needs to be large, in a complex and surrounding messy, where proximity and orientation of the neighboring construction potentiate voyeurism unconscious.
The house is organized around two major voids, whose main function is create a new landscape, a kind of filter over the surrounding to give more privacy to the rooms of the house.
A "shell" monolithic of white brick, with wrinkled edges, crossed by several gaps strategically positioned to control the stringing on the visual surrounding, involves the home and introduces a new way of living and perceiving the site, taking advantage of their weaknesses as a opportunity to build a new way of living.