Xs Apartment Rehabilitation
Portugal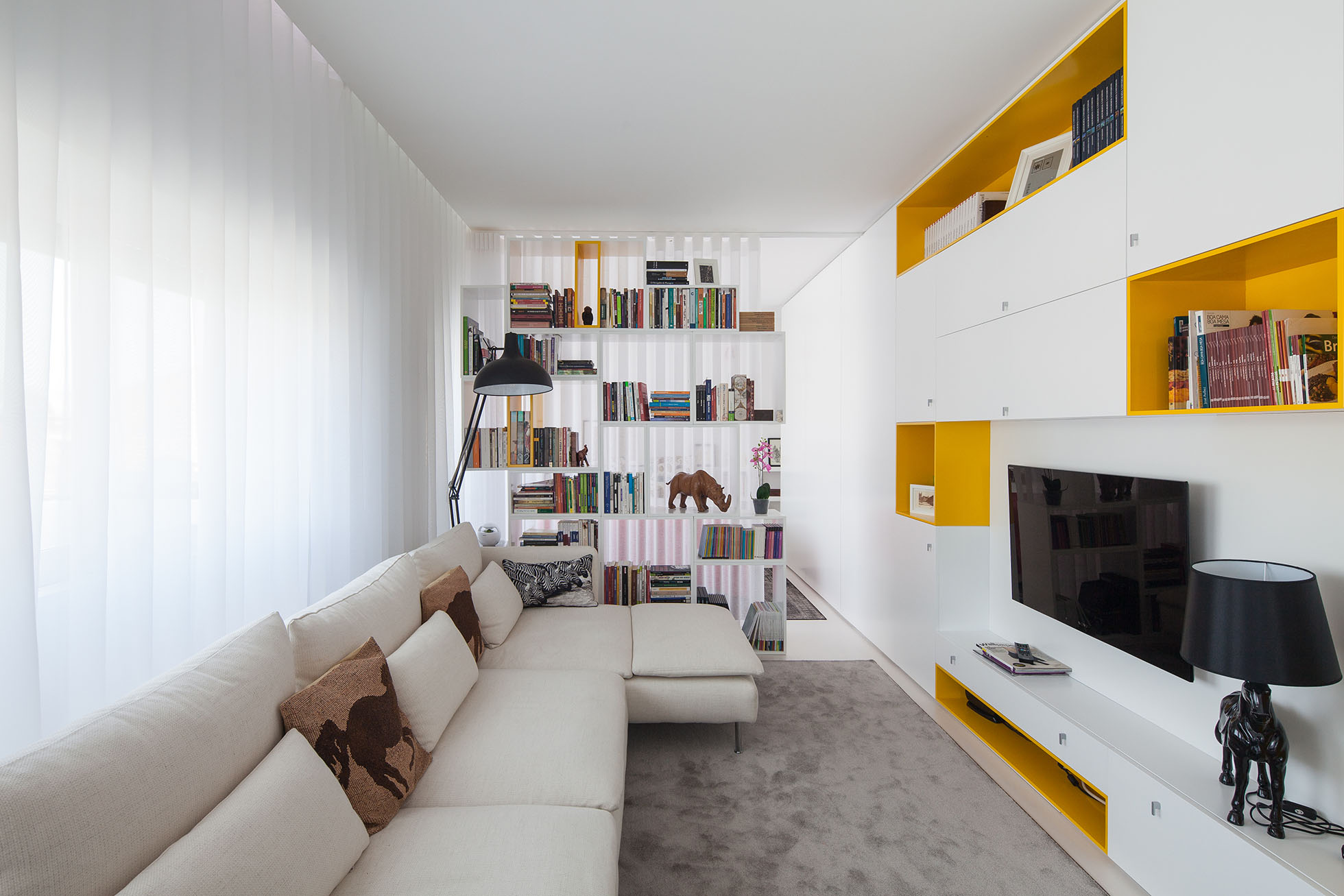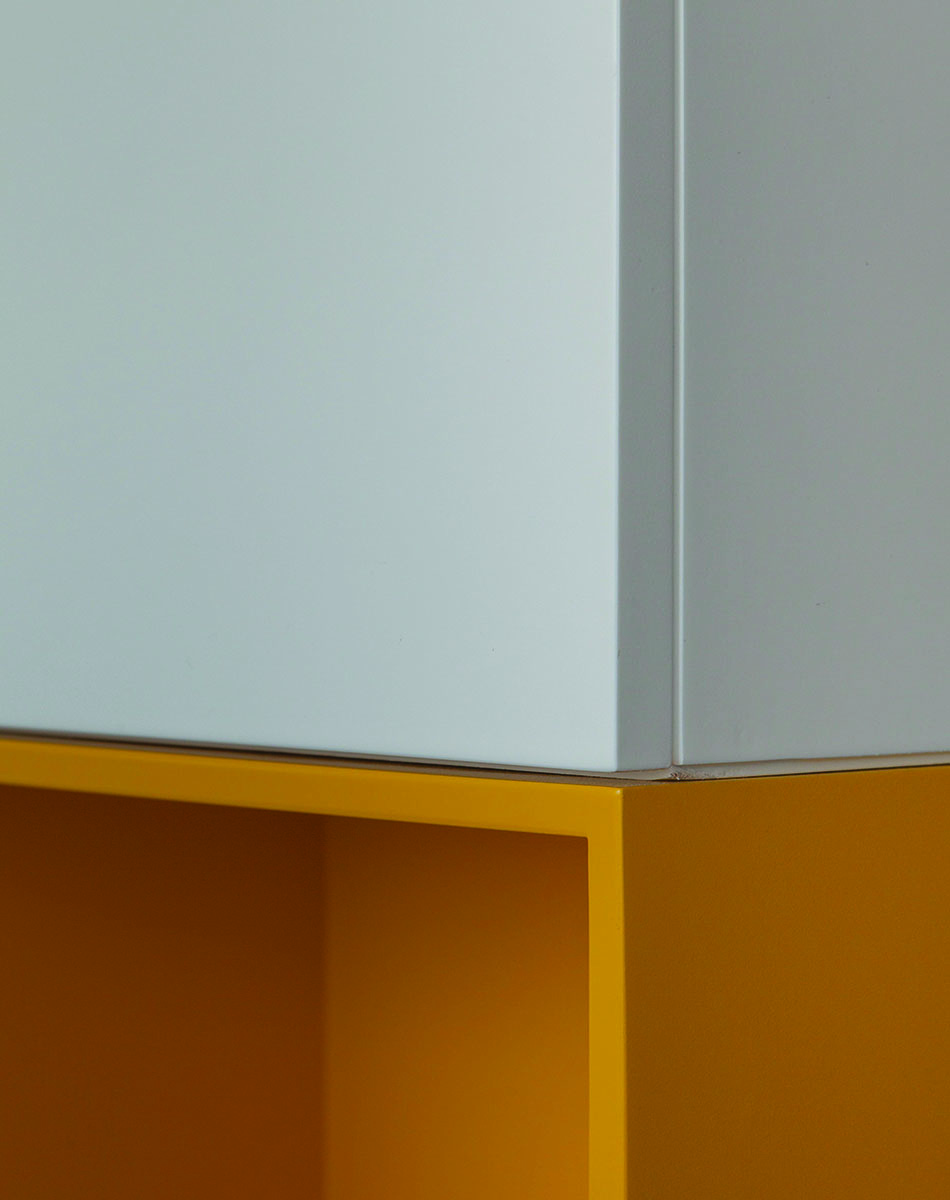 The project consisted in the renovation of an apartment housing to a young couple. The building dates from the 70's, a time characterized by intense fragmentation and small areas (60m2).

The premise of this work was the definition of a functional layout where the internal space was converted into a plan free space without partition walls to reinforce the expansive nature of space, with a further space control with the aid of furniture and curtains that act as space diaphragms.

The functional spaces clumped around a black void, which besides acting as a circulation, camouflages the accesses to the toilet, storage and dressing area.

Functionally, we wanted to create the idea of interconnecting spaces, without forgetting their full functional autonomy. Thus, the living area, the sleeping area and the cooking zone can be operated separately, ensuring the different needs of everyday life.

The spaces created seek to take advantage of the constant light of the north façade, creating a calm and bright atmosphere, able to contrast with the grey landscape of the city.