Porta Portugal Pequenitos
Portugal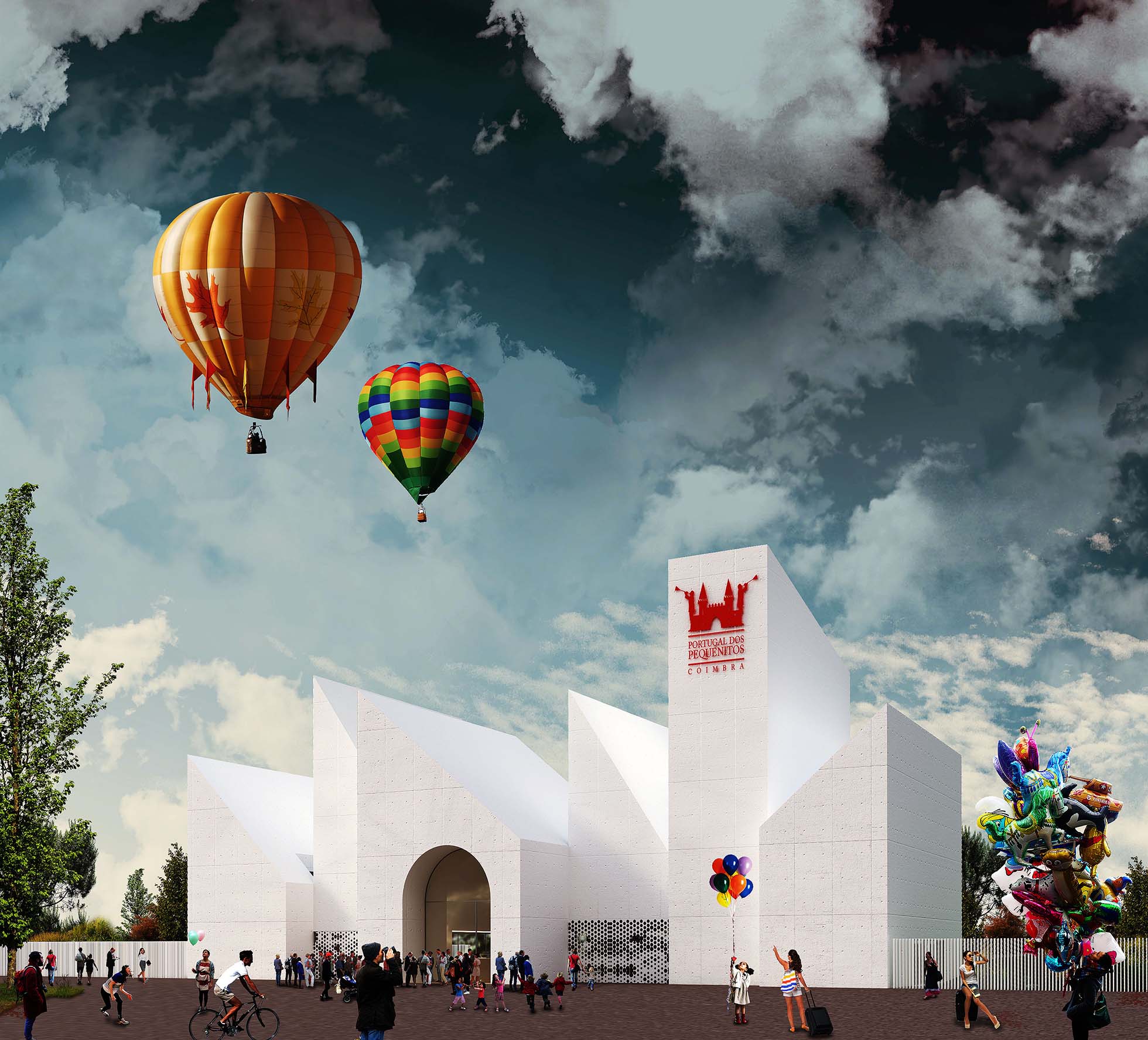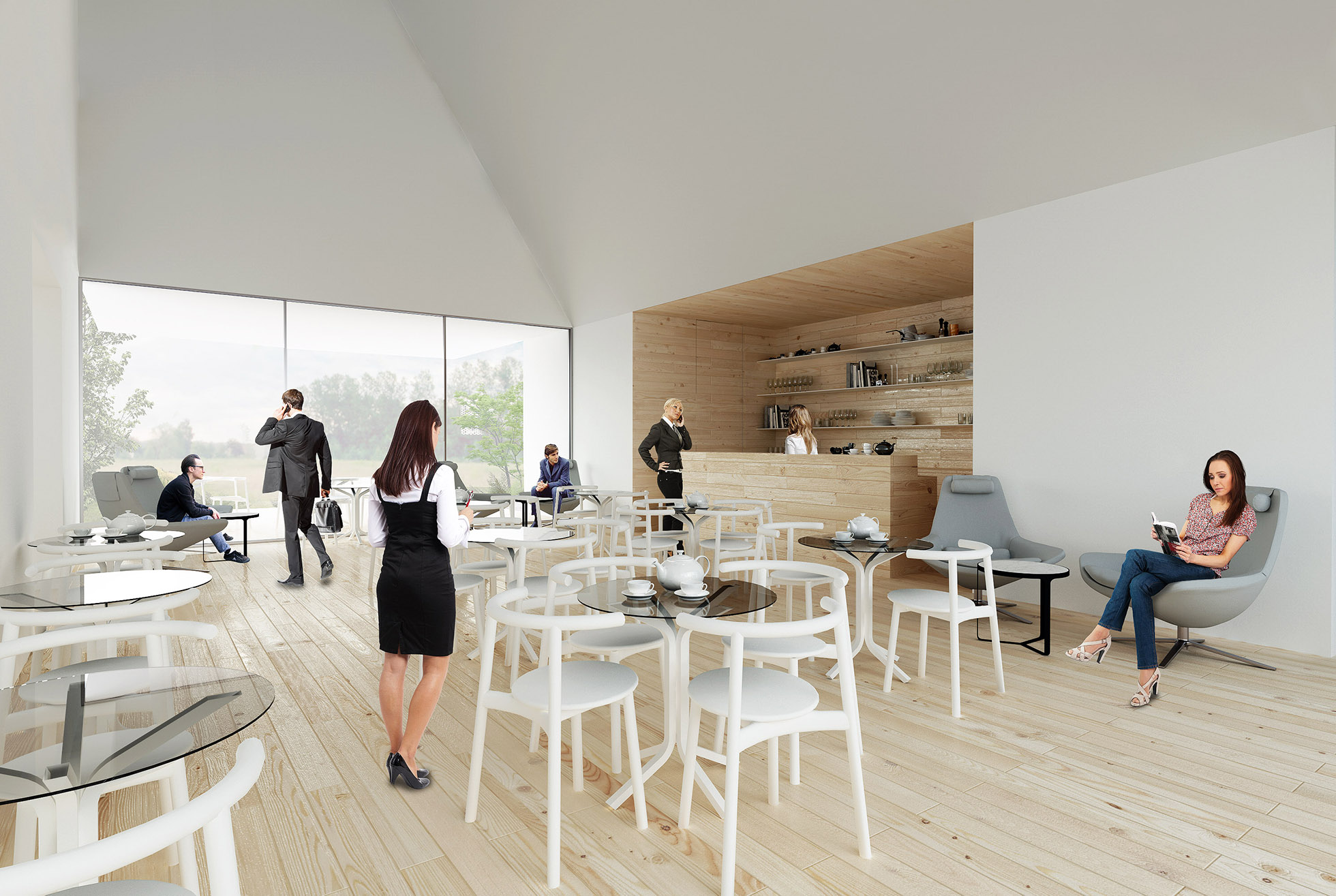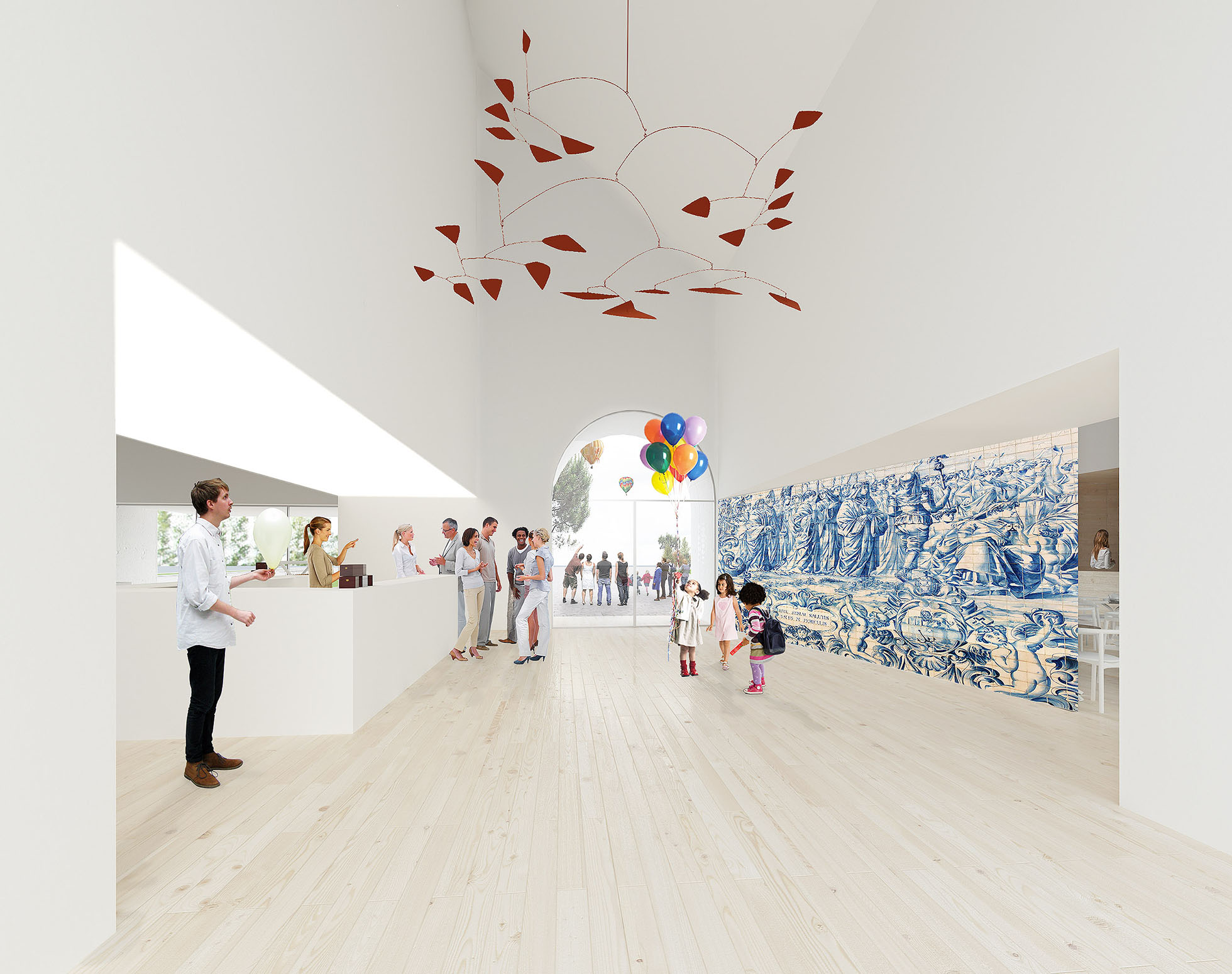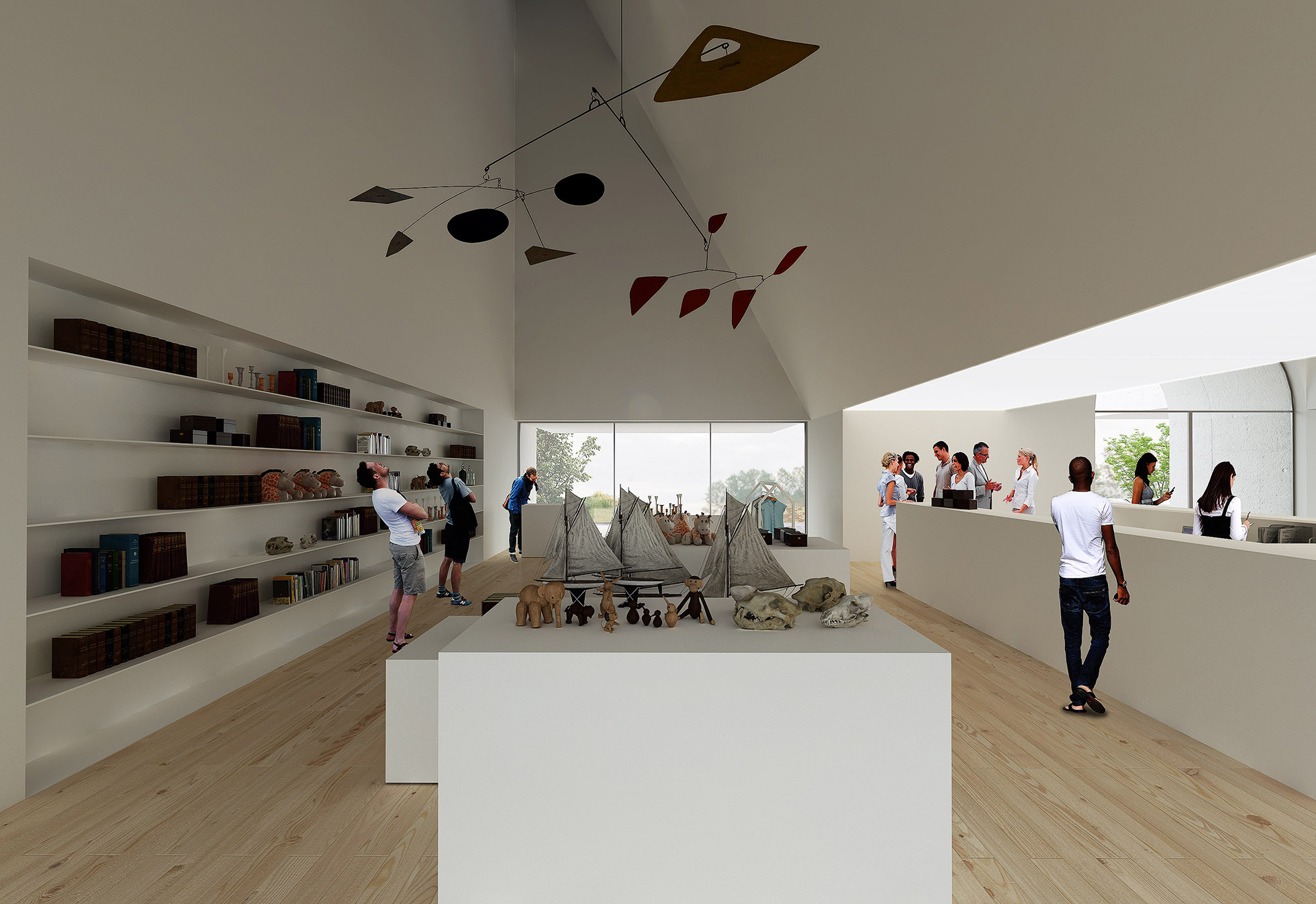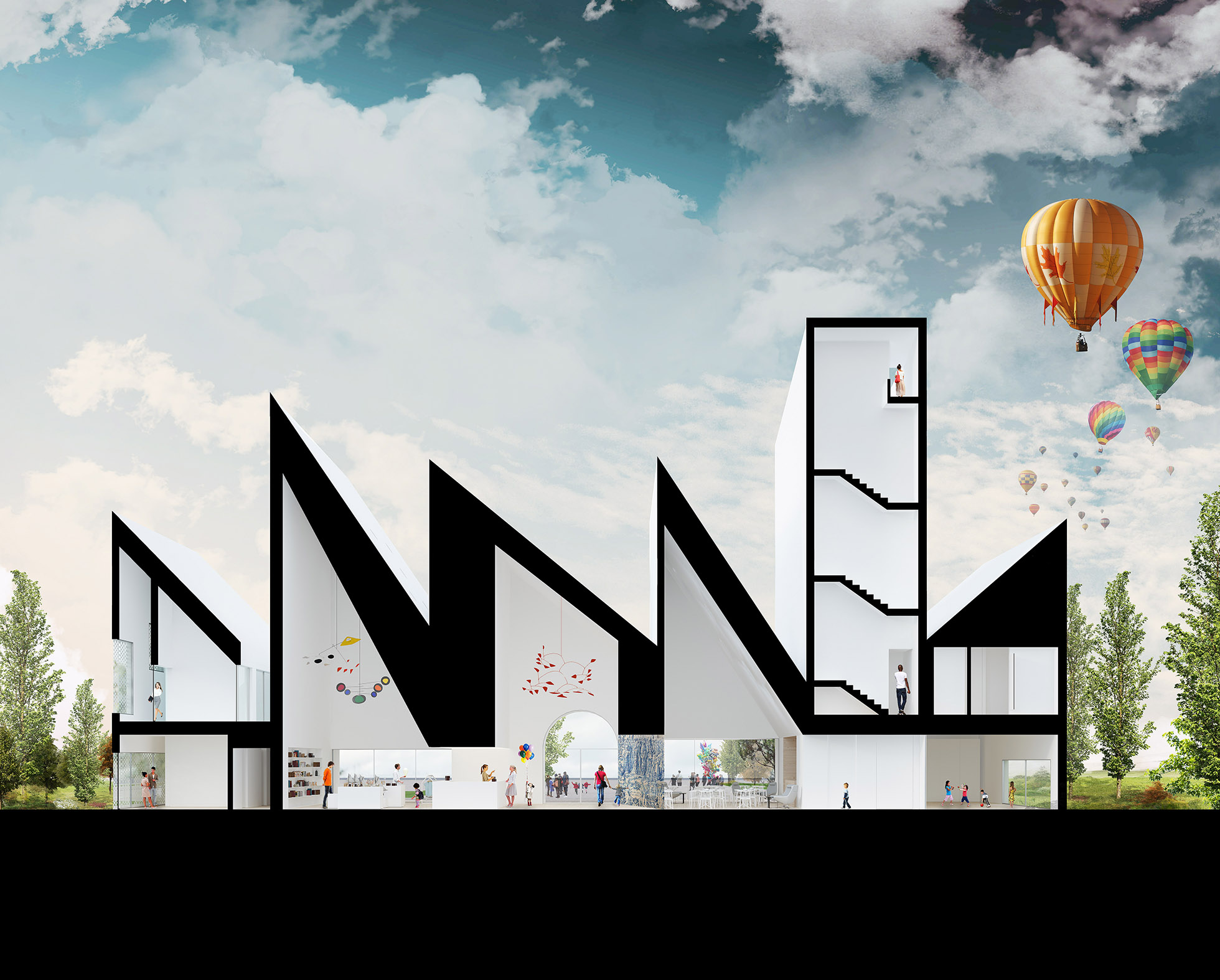 The proposed building presents itself as a set of slender volumes, with a sloping roof in the shape of a sail, in a clear allusion to the Portuguese caravels of the time of the discoveries. These volumes, which advance and retreat one over the other, as if buildings were arranged along any street in the historic center, create the rhythm of the façade, hierarchizing themselves according to their relative position, thus naturally letting their importance.

The silhouette from the set of aggregated volumes appeals to children's imagination, referring to a sense of recognition and familiarity with the resulting shape. The vision of a castle or any palace from a fairy tale is easily conveyed by this set of volumes, thus bringing the new inhabitant of Portugal dos Pequenitos closer to its target audience: children.

The rhythm of the volumes with a sail-shaped roof is broken by a vertical element that is assumed to be the highest point of the building, a kind of tower that not only demarcates itself from the other volumes but also contributes to making the whole building part of the Coimbra city skyline.

All this constructed mass is only permeable at the point of entry: the door. Facing the square to the south and located in the most prominent volume of all. The door is understood here as the central element of the whole complex, assuming an imposing scale in a clear invitation to enter. Its shape, an archetype of door recognized by all as such, establishes a direct parallel with several elements that we find throughout the city, such as the arch of Almedina located in the historic center.

The proposed building assumes itself, in its contemporaneity, in the face of the entire constructed complex, not only in the park, but also in the surroundings, demarcating itself from it by its shape, color and texture, and calling itself the protagonism that is due to it.