Huanuco Trade Center
Peru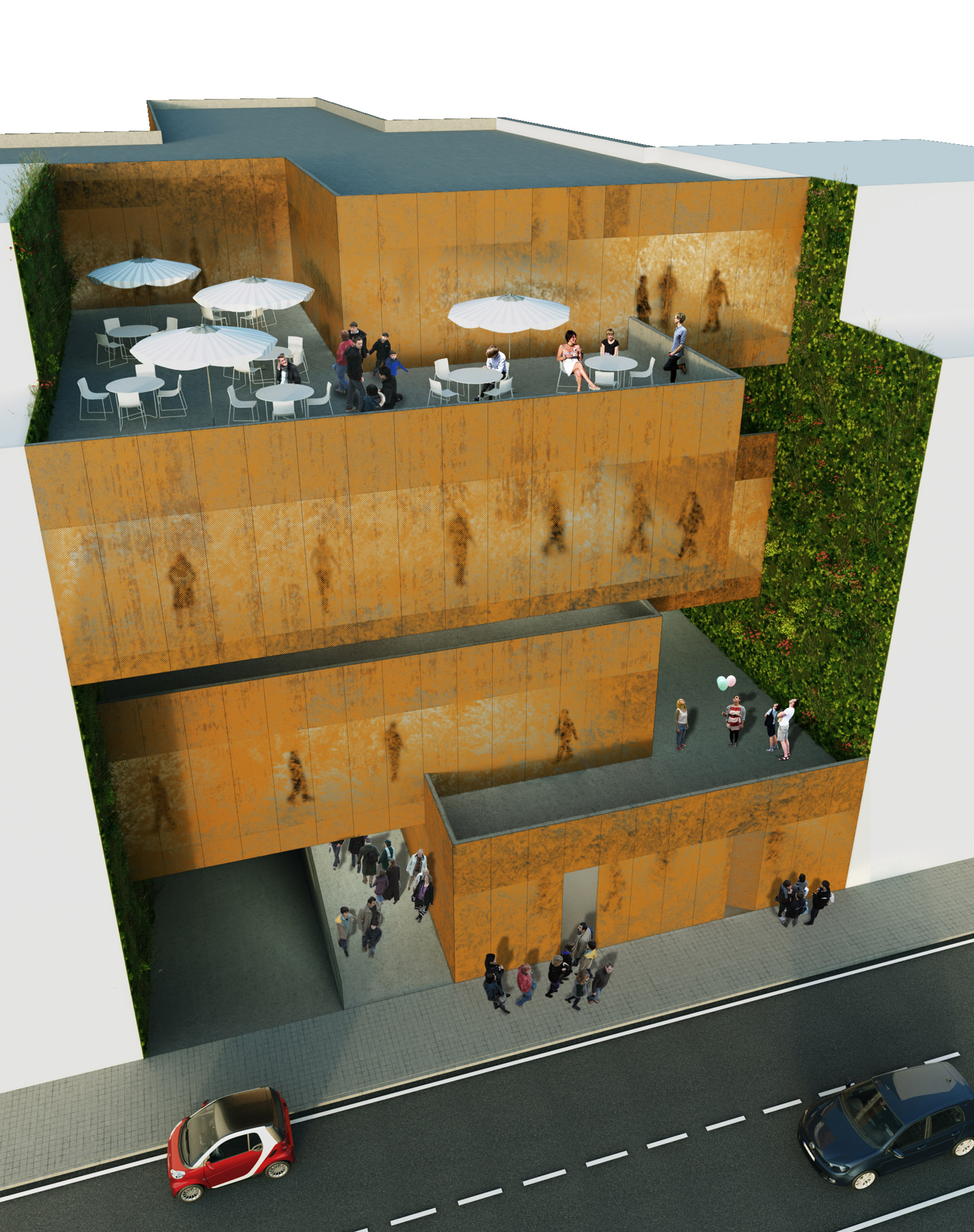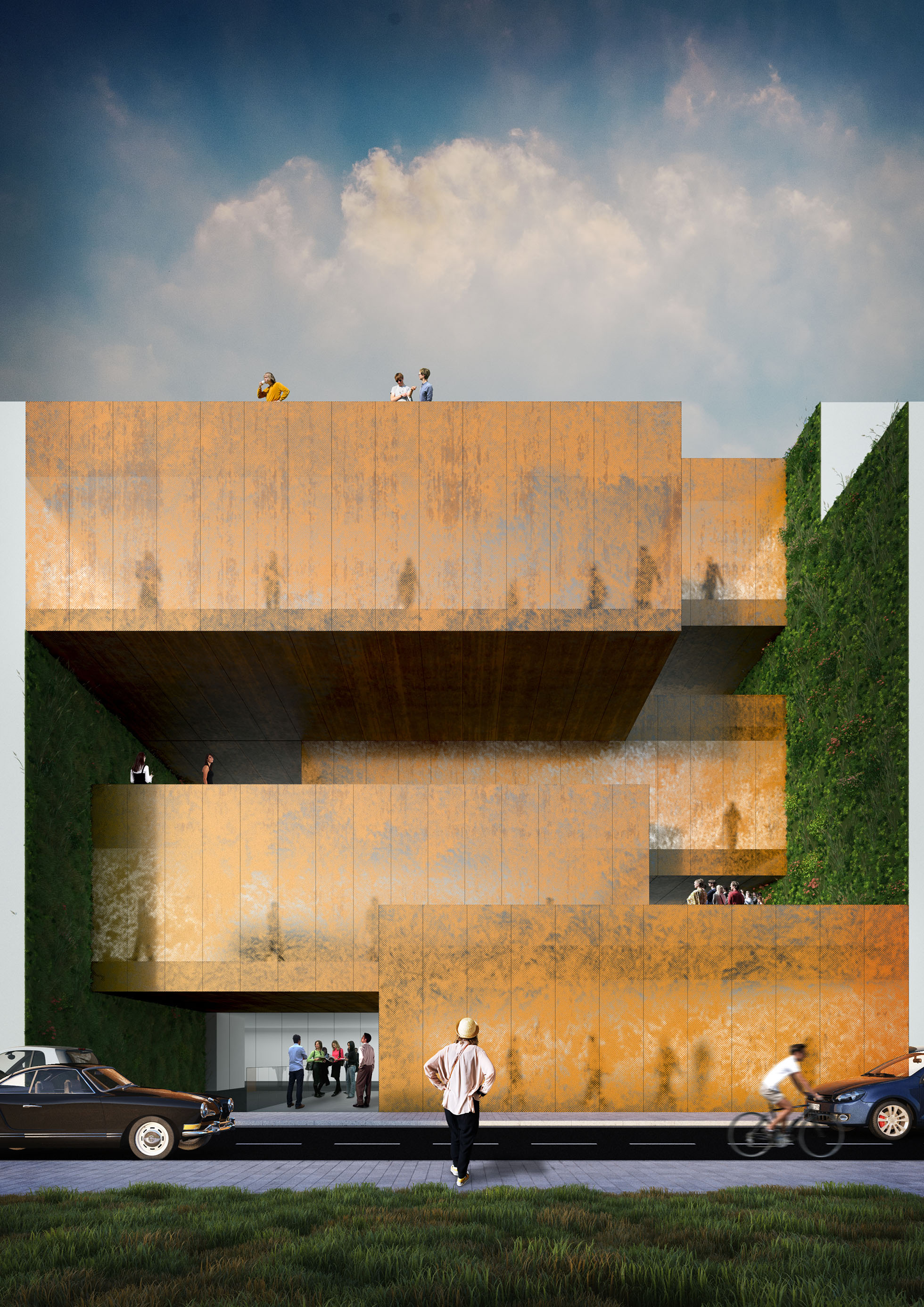 The challenge was to create a commercial and services building, capable of establishing itself as a new element in the city, with a strong identity and at the same time solving a problem of urban continuity, seeking to annul the emptiness of the existing lot and to top off the gables of the surrounding buildings and Ensuring its transition from heights.
The proposed volumetry extends throughout the lot occupying it almost in its entirety. The existing set of volumes of the main façade extends to the new elevations facing the interior of the lot. The advancement and retreat of the volumes on one another allows the creation of different sheltered outdoor living spaces, allowing its use throughout the year in periods of sun as well as in periods of rain. The gesture reinforces the idea of ​​continuity, of an urban space that invades the building and transports us along the floors.
Its materiality in perforated sheet of corten steel, assumes an ocher tonality, dominant tone in the surrounding, thus achieving a perfect integration in the urban surroundings, without neglecting its contemporary image.