Evropska Prestolnica Kulture Bridge
Slovenia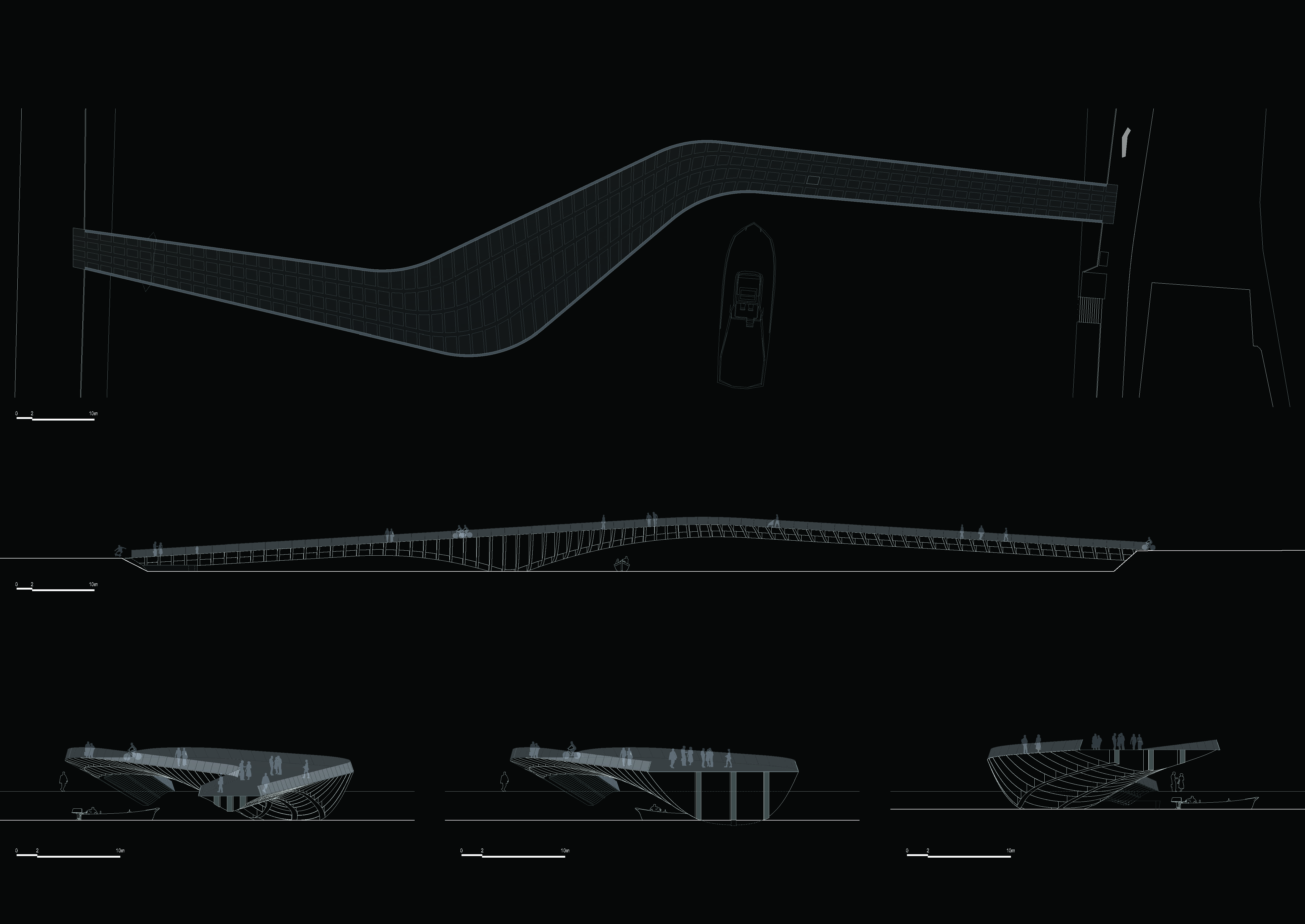 A river-based city... On one side of the riverbank, is the memory of the medieval city. On the other, the intent of modernity and the connection with the historic city centre.

The needs of the place and its history define the subject of the intervention: to energize the city's old historic centre by making it communicate with its new surrounding area, as well as with the rest of the City, by giving it a new soul and restoring the lost experiences from another time.

Part of the solution is a bridge which transcends the literal meaning of the word, being more than a simple connection between two places, more than simply passing to the other side, even more than an ordinary movement made by those who need to reach the other bank. The bridge is, here, history and memory, a meeting point, a place to rest and contemplate...it's a square, it makes a city.

The place where formerly "lived" the first bridge the city had, of which there are only memories left, is now a rhythmical element succession, which extends along the river travelling across the places of a memory erased by time. This collection of elements, separated from each other as fragments of that same memories, give lightness and clarity to the new bridge, allowing its body to be set free, to dilute itself in the water, in the landscape, in the city. Its presence is almost denied by the clarity that it offers to those who travel across it, even if only with a simple glance.

The dynamics of the movement imposed by the route, allied to the fluidity of its form, originate from the creation of a decompression bag, a square/viewpoint that feeds the route and the social life of the city, transforming the ordinary crossing action in something way more complex, socially speaking.

The river, which formerly was a simple viewer of its banks'day-to-day, now assumes an active role by creating population dynamics and flows, becoming a place/square that punctuates the social life of the city.