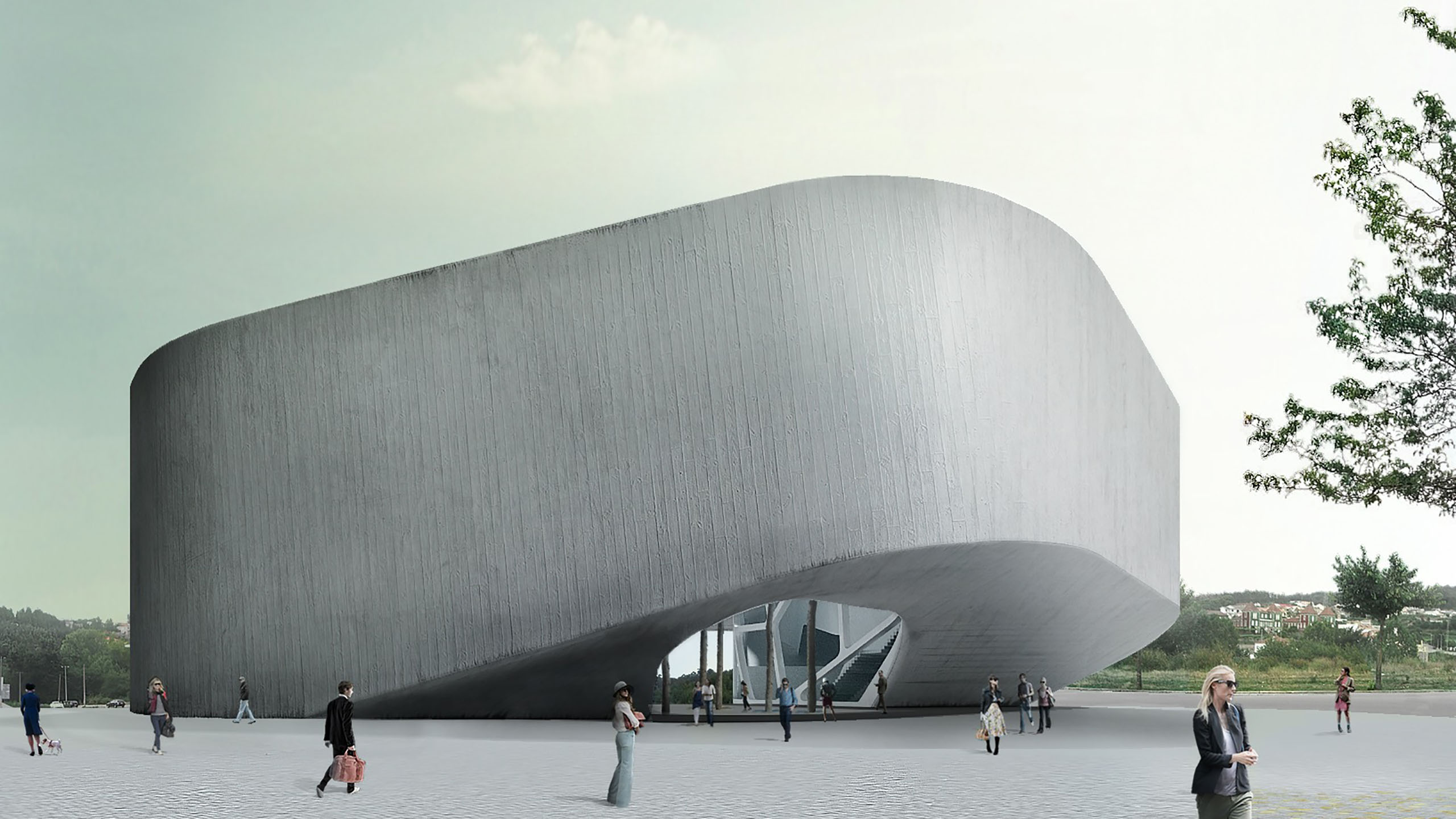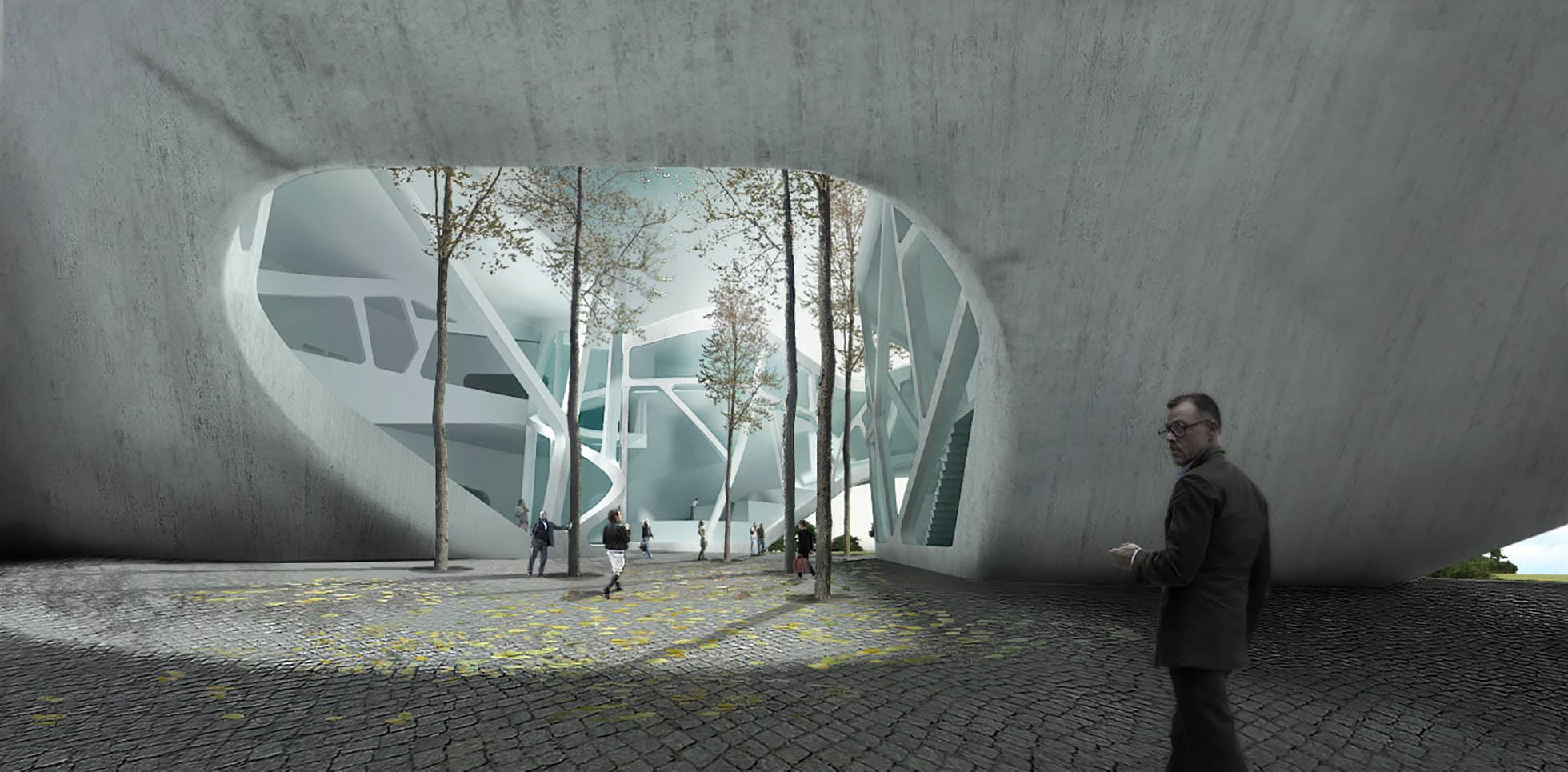 A factory for the city. A space to create and share creativity with the world, learning with the others in a funny way.

A building needing to communicate with the city and interact with its dayly life appears to us like an organic block, landing smoothly in the central square of the city. The massive form loses weight by not touching the ground in a clear invitation to pedestrians to come across and get involved by its shape.

The interior is thought as a kind of a functional spiral around a huge central void, exploring the idea of constant sharing through a slight transparency diluted in a lacy structure, suggesting the tree branches in a dense forest.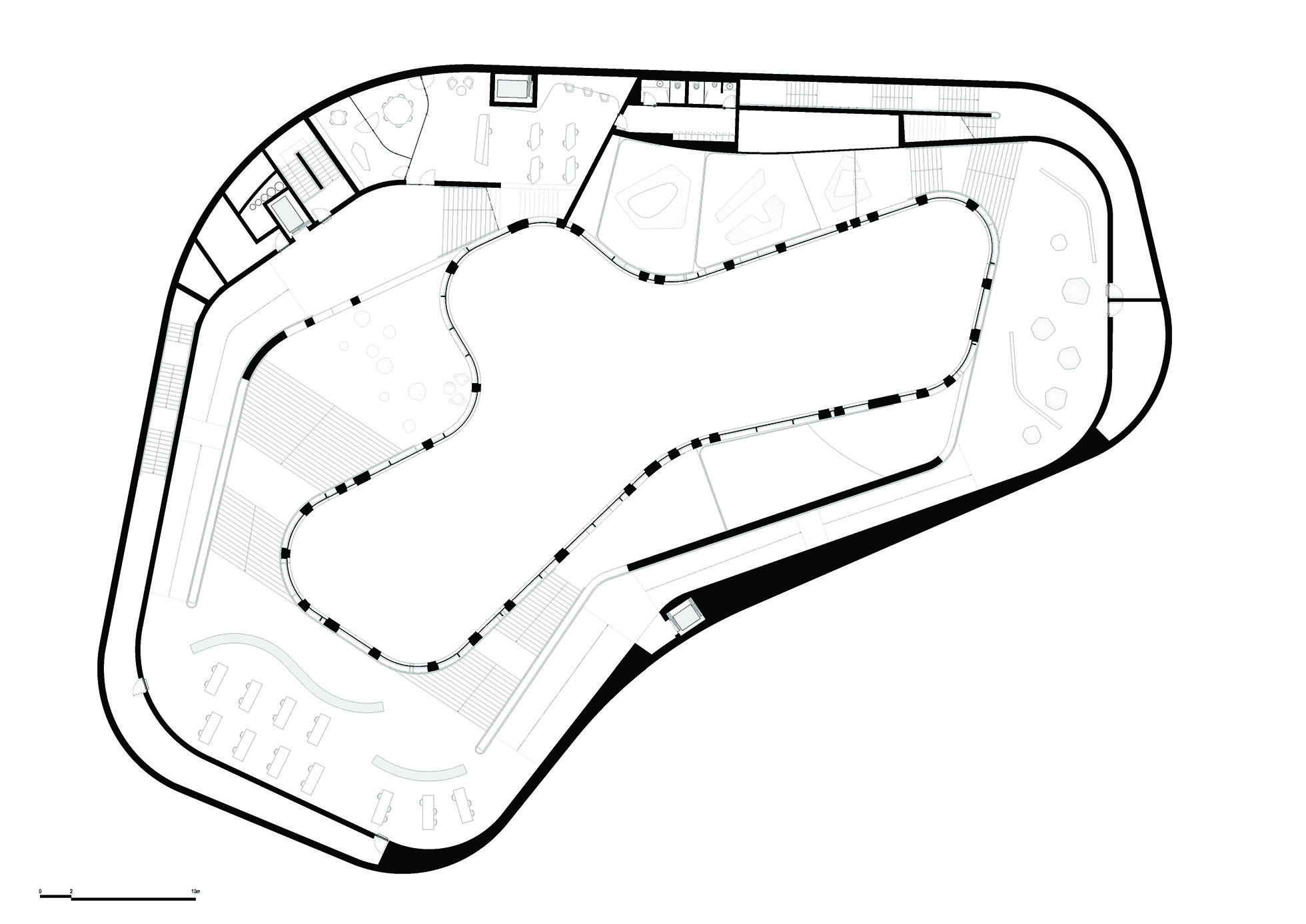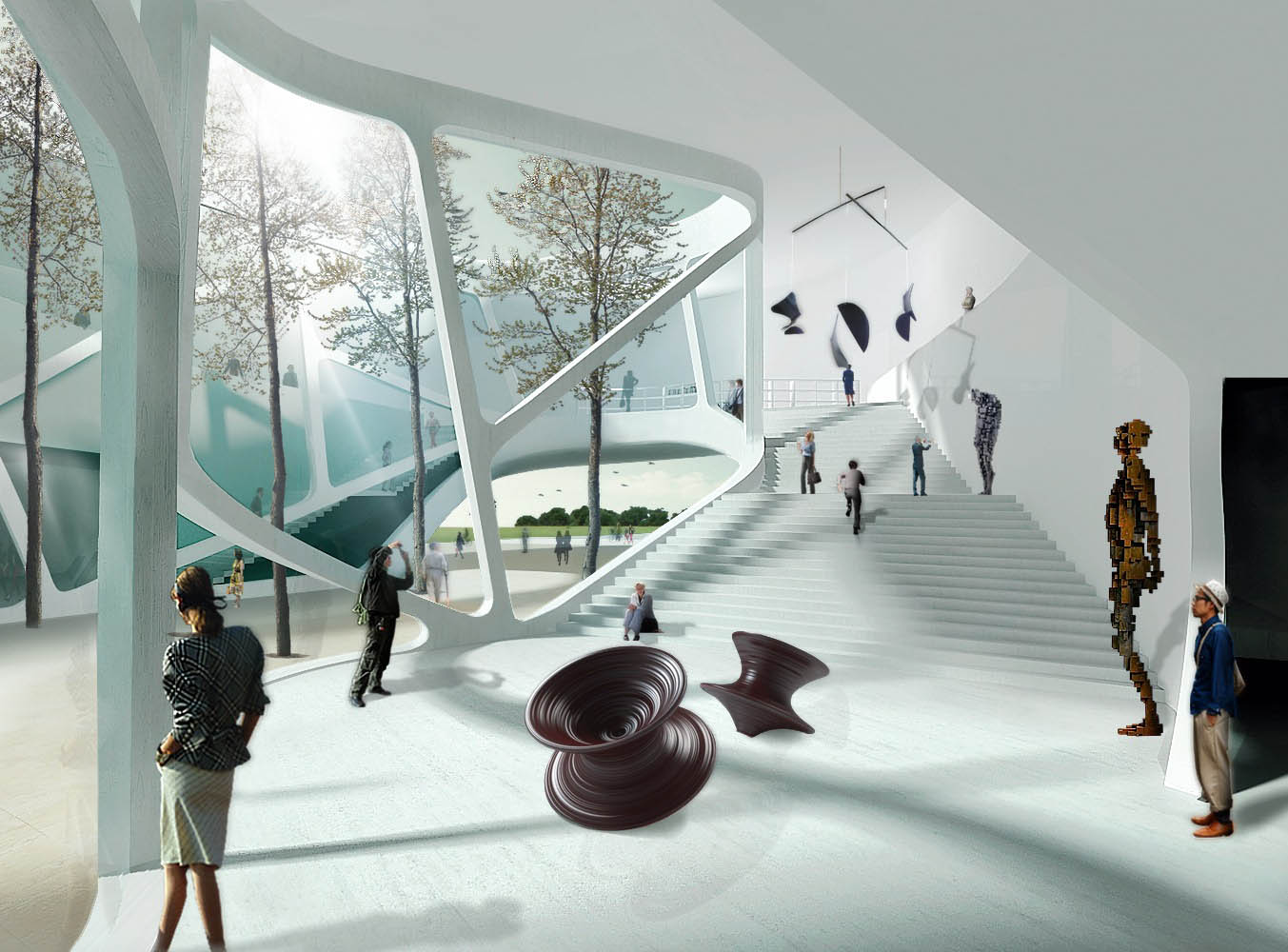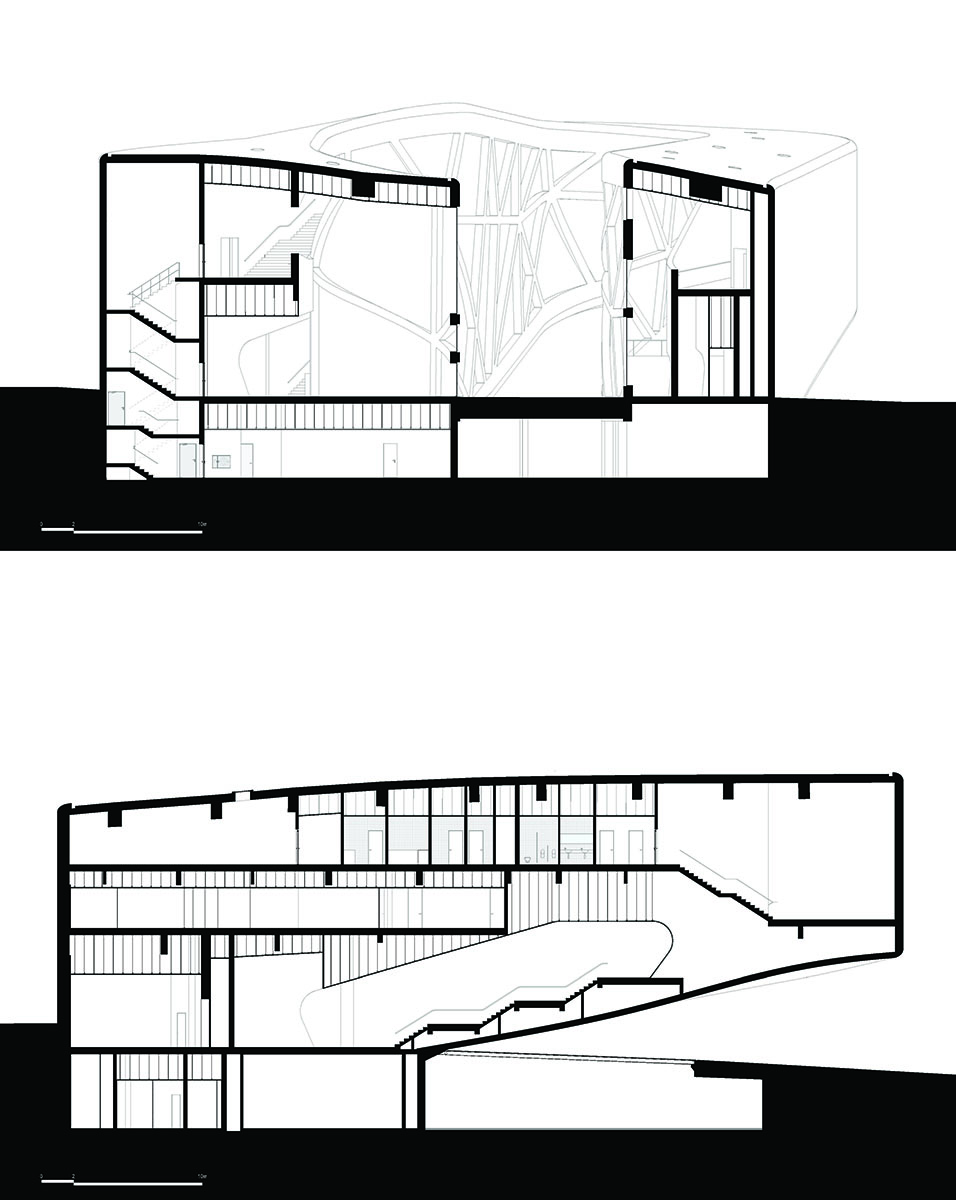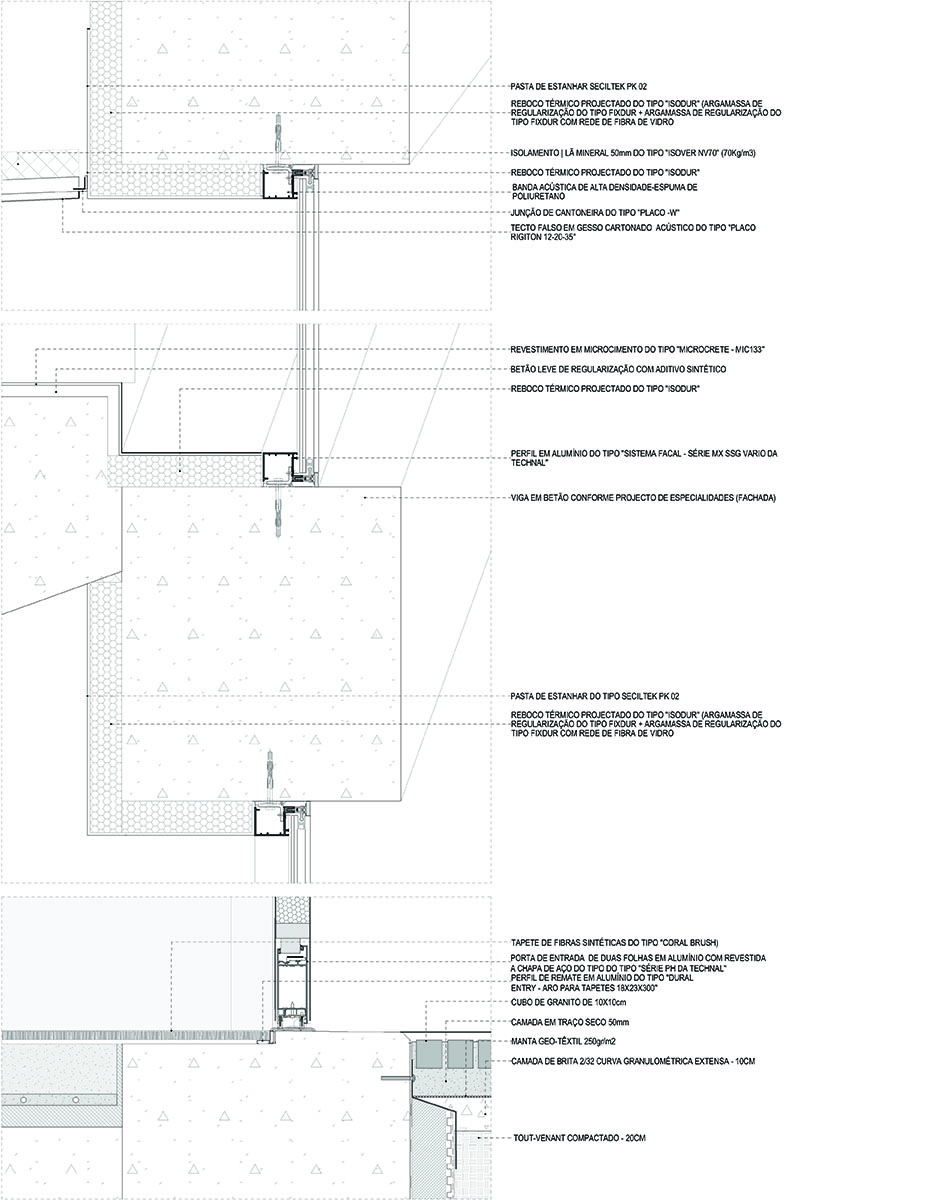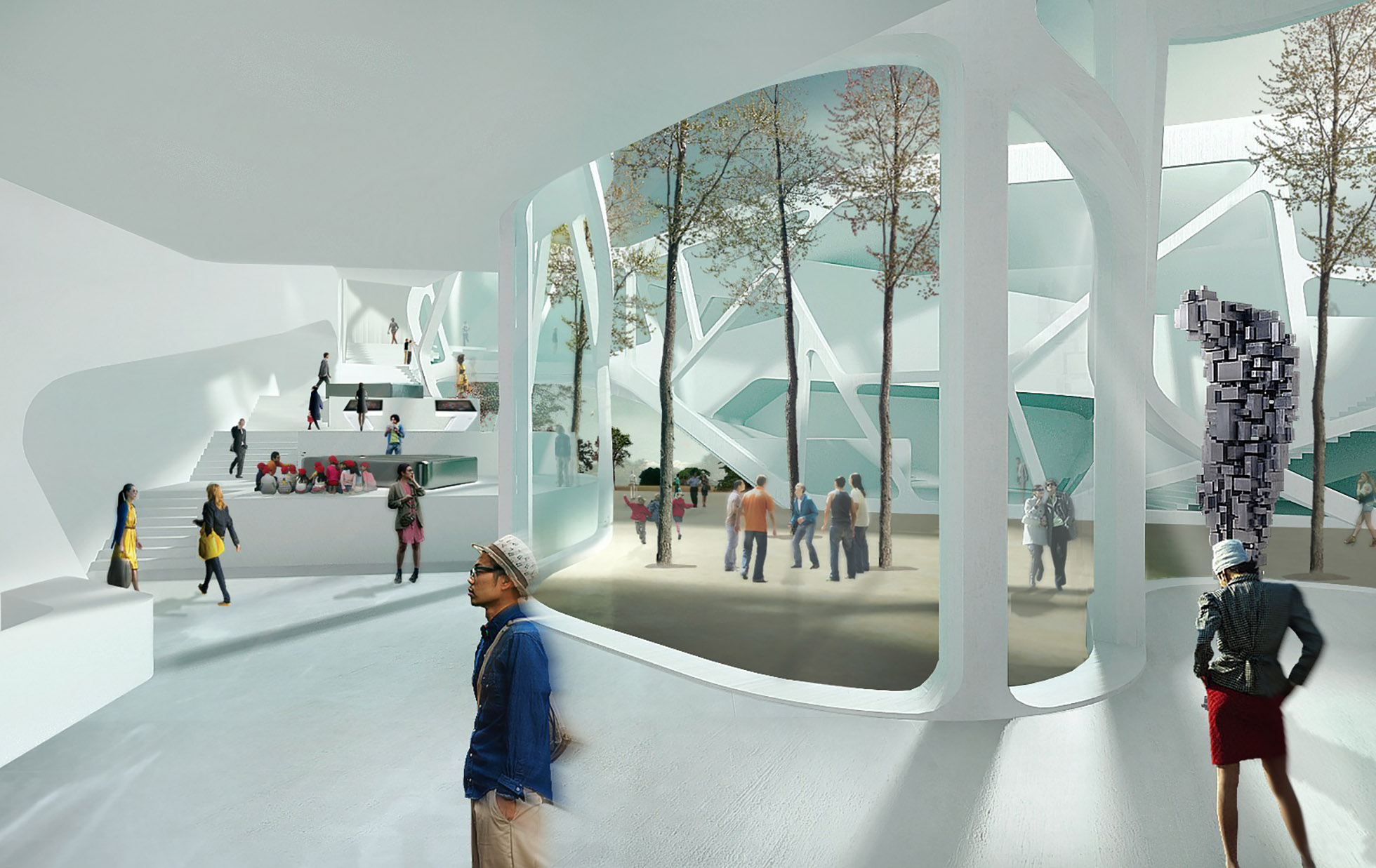 Project Year:
Area: 4000m2
Site: Paredes | Portugal
Code: 09FDIP
Coordinators:
Henrique Marques | Architect
Rui Dinis | Architect
Collaborators:
José Oliveira | Architect
Pedro Silva | Architect
Sérgio Rocha | Architect
Rui Rodrigues | Architect
Rui Miguel | Architect
Financial Director:
Carla Duarte | CFO
Photograph: João Morgado