Based on the genetics of the place, the main objective of the intervention was to create a contemporary space without interfering with the peace of the rural area. The site, a terrain carved into several terraces filled with trees and some stone walls, creates the ideal setting for a pure volume, with a rectangular base, to be conditioned and open to the green landscape in front of it.

The volumetric purity desired by the client sets the motto for the project, and the new inhabitant of the place is, nowadays, one more of the terraces of the perfectly balanced terrain. The act of inhabiting unfolds, therefore, in the entire volume of concrete, pure, raw, resting on the ground, waiting to age as the days go by, reflecting life in the countryside.

Functionally, the house unfolds over two floors. The first is destined to the core spaces: the bedrooms and living spaces. It is on this floor that the main entrance to the house is located, which appears as a huge hole in the long concrete wall facing north. It is also this floor that opens and dialogues with the surrounding landscape, allowing it to invade the interior.

The lower floor, where some of the secondary services of the house, are accommodated, functions here as a rural wall, an extension of the existing terraces, which hides its functions behind a concrete wall, and which lets the volume resting on it acquire the intended protagonism.

The materials used also meet the dilution intended for the intervention. Here we didn't want delicate and shiny materials that would contrast with the rurality of the place, but something that would age with time and increasingly make this new inhabitant of the place an integral part.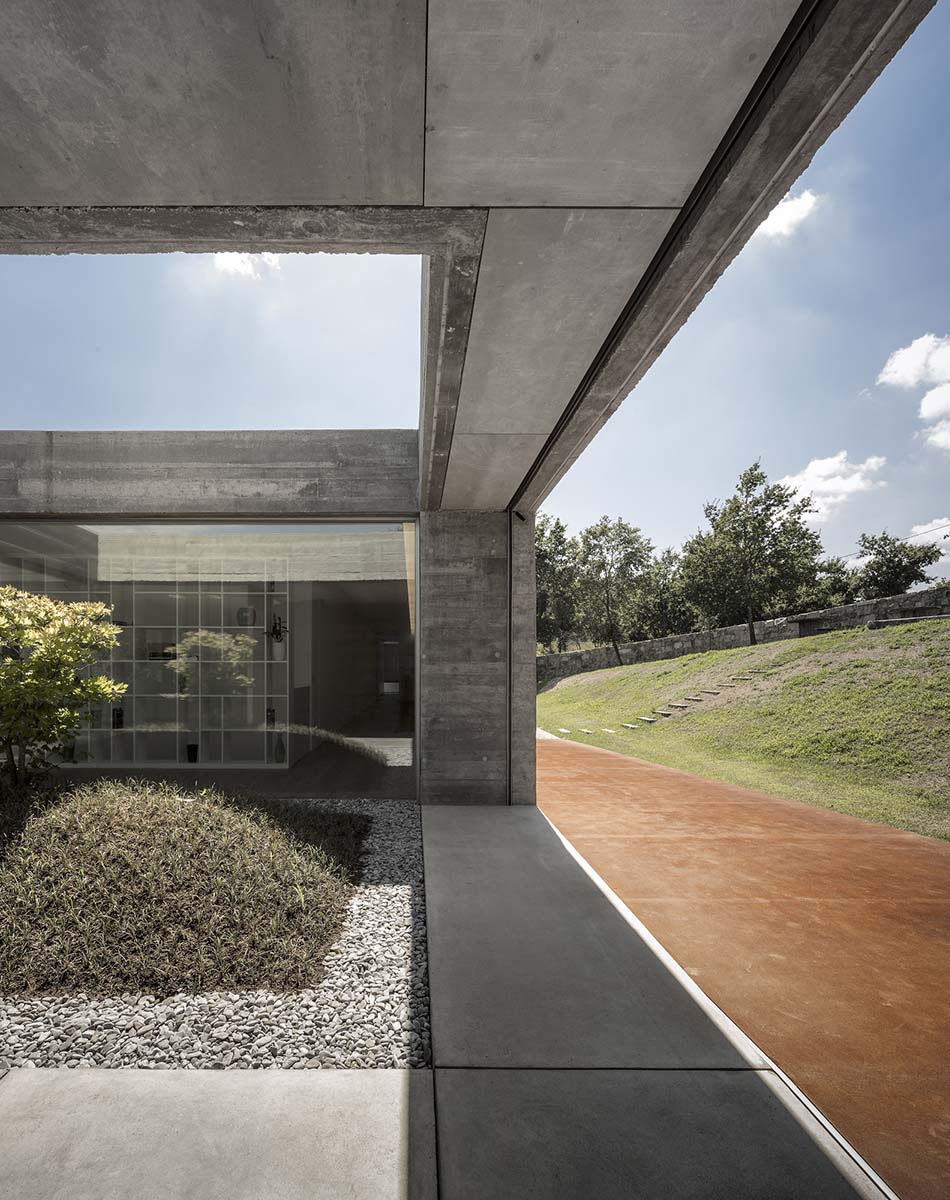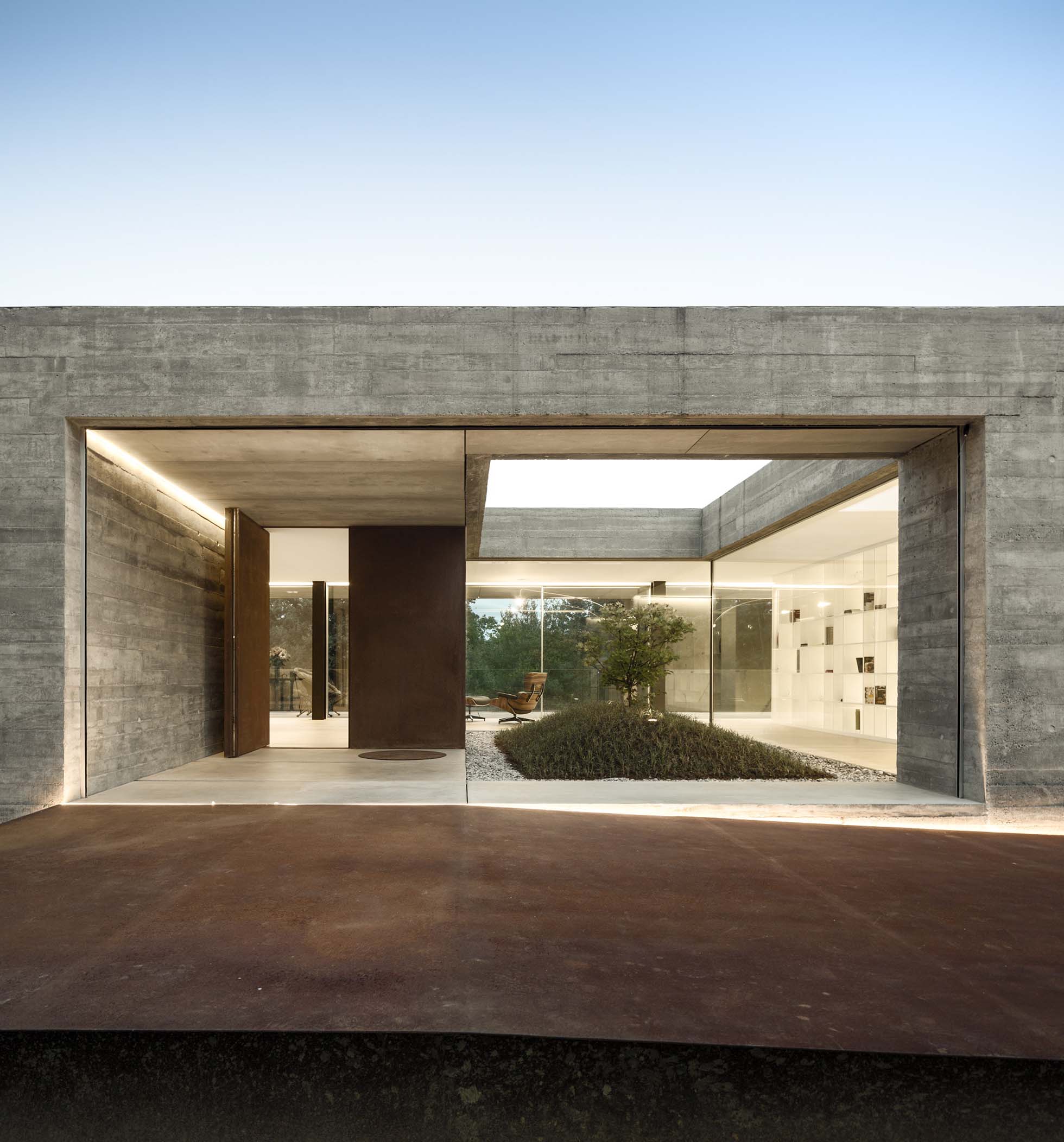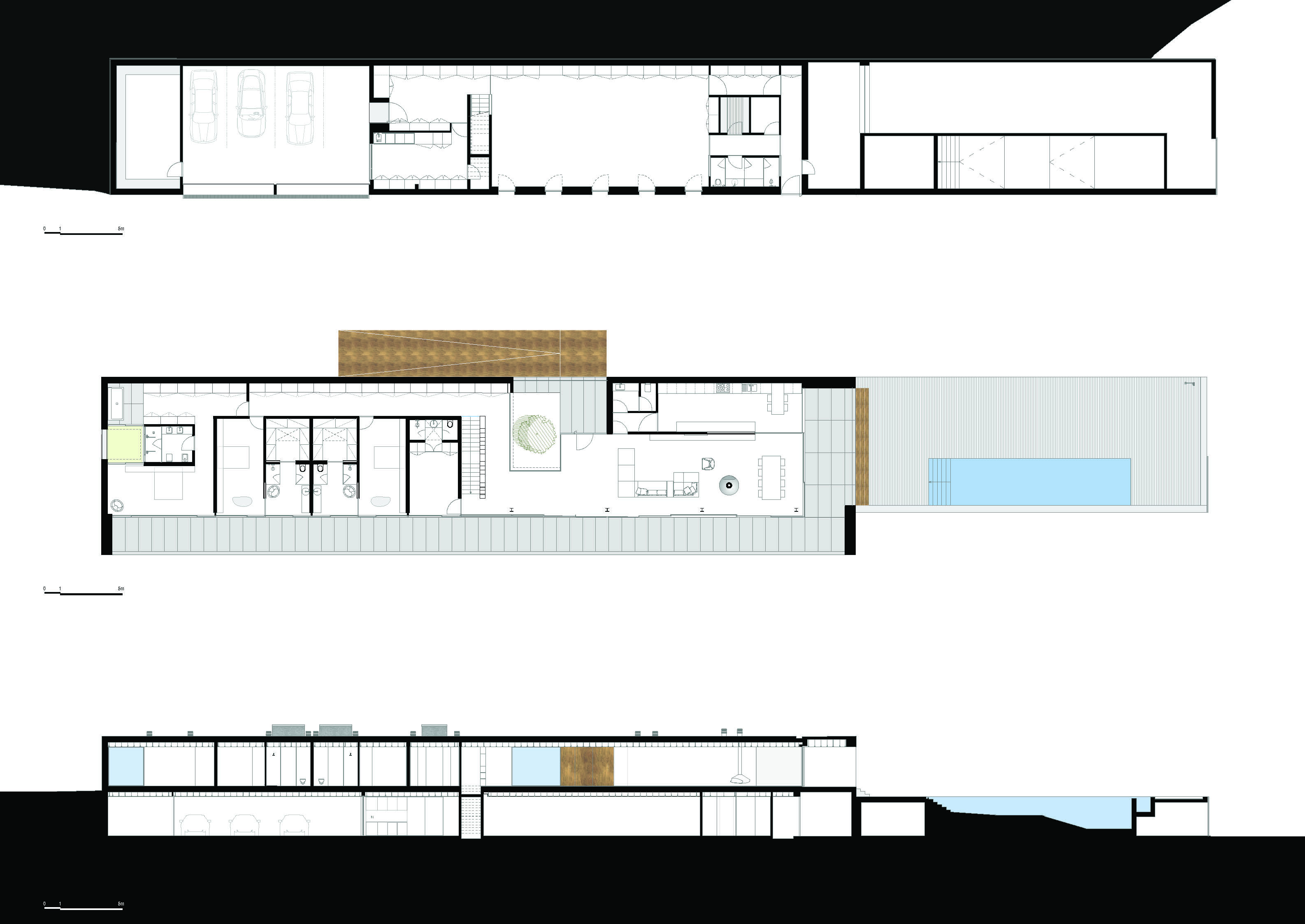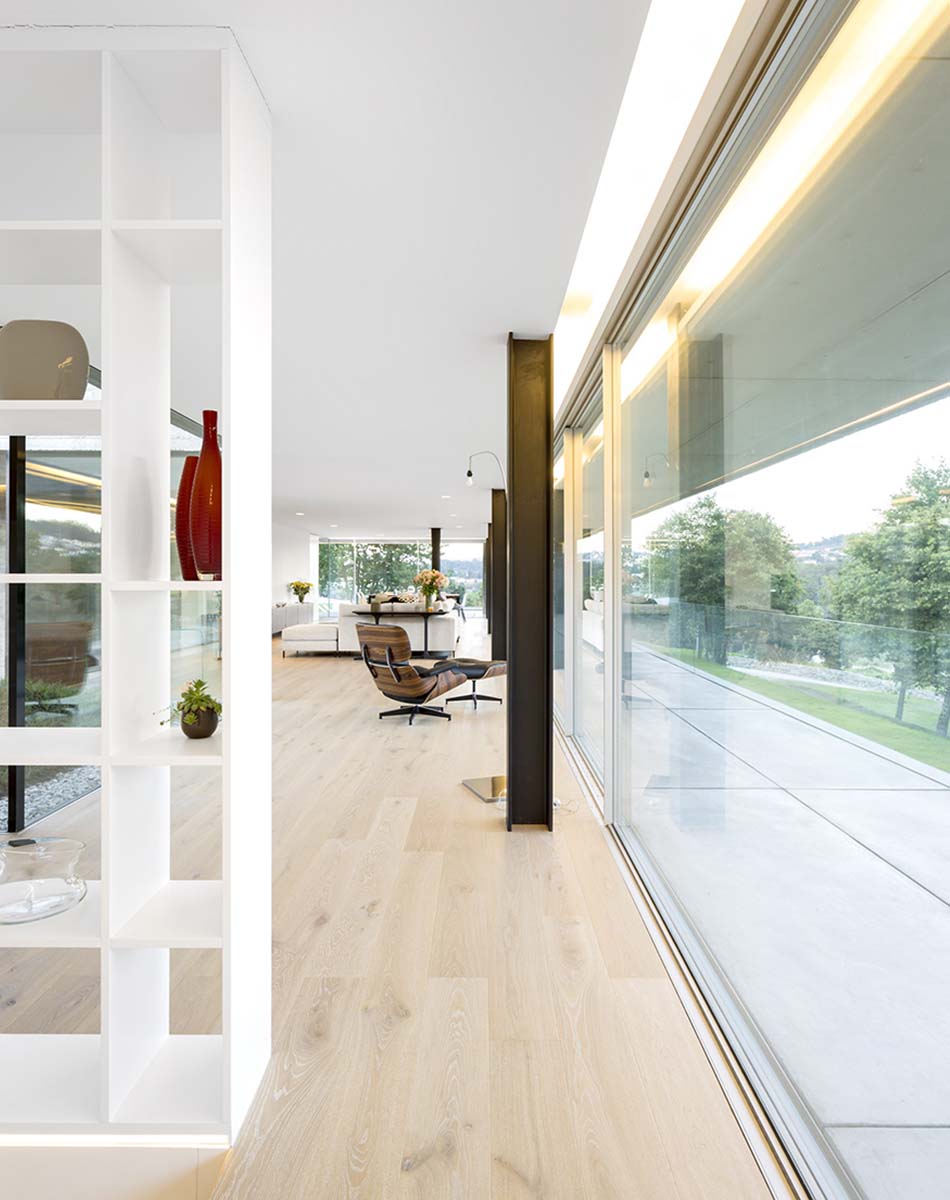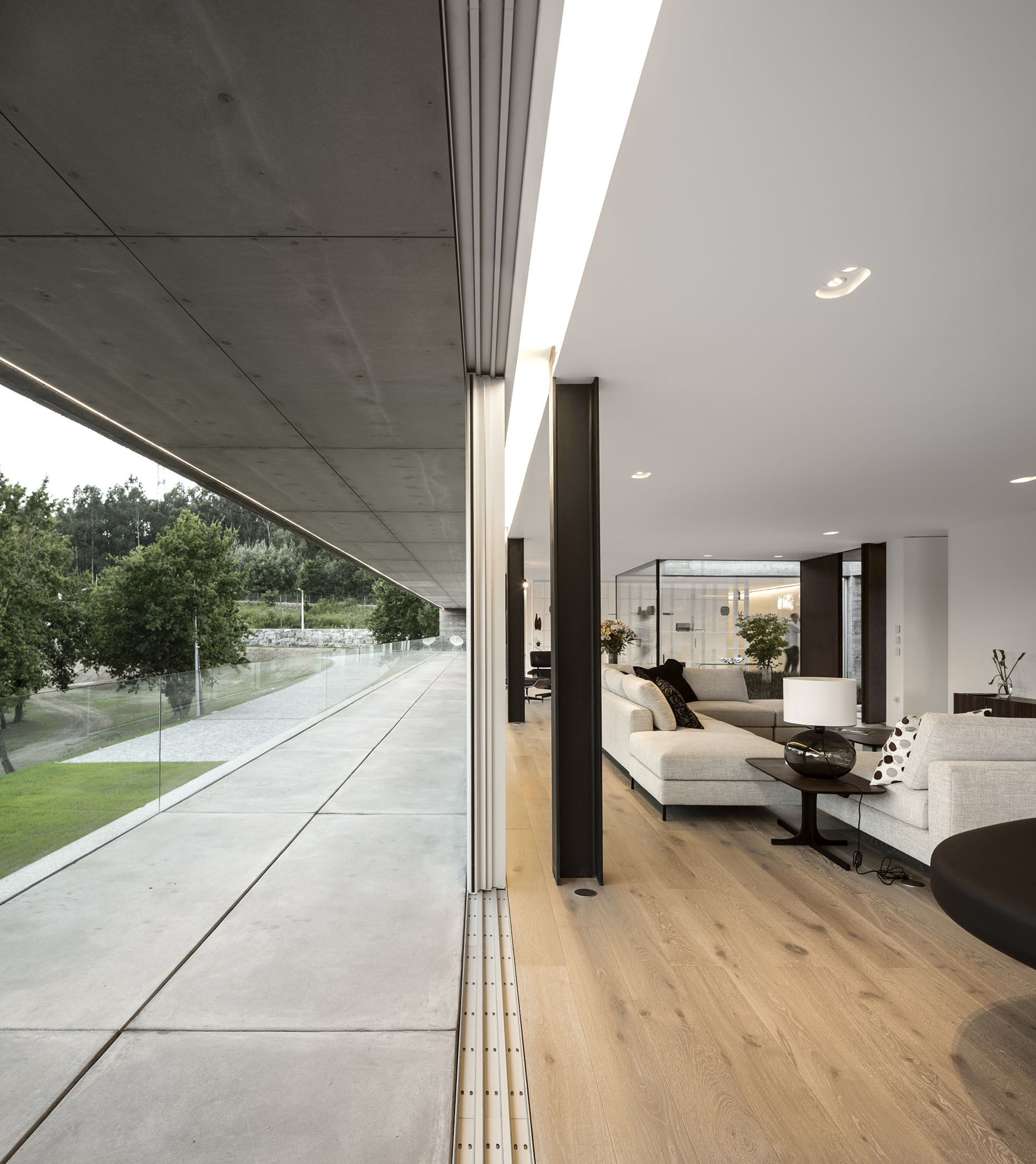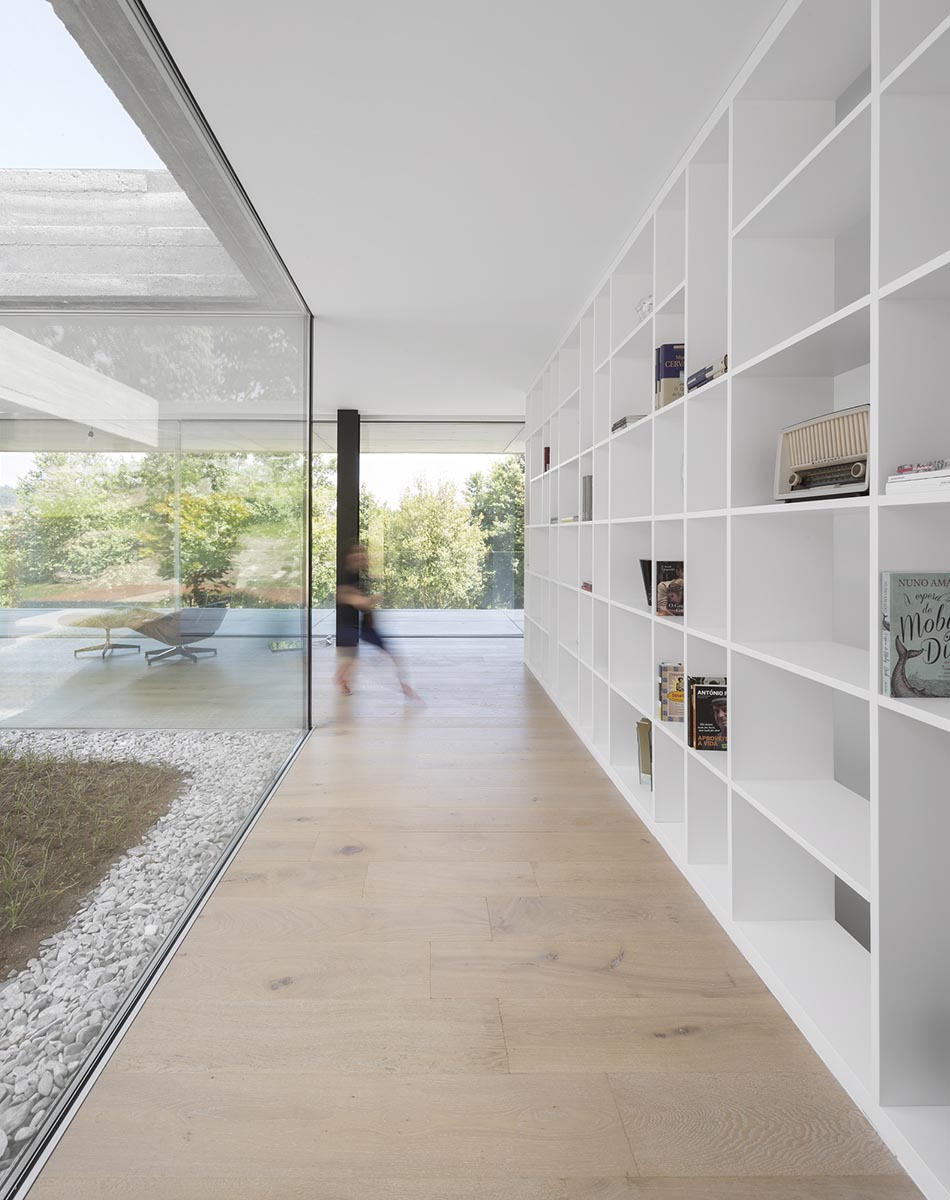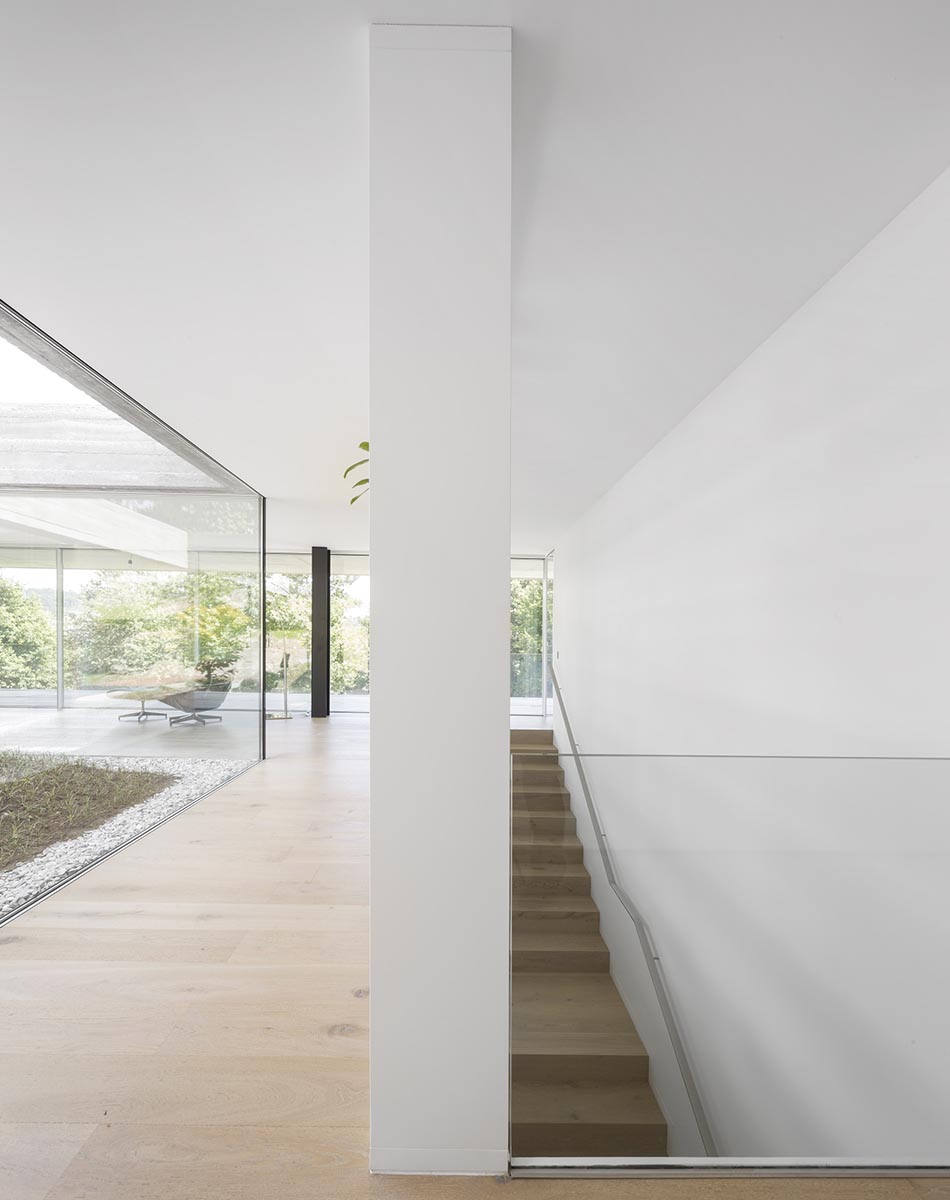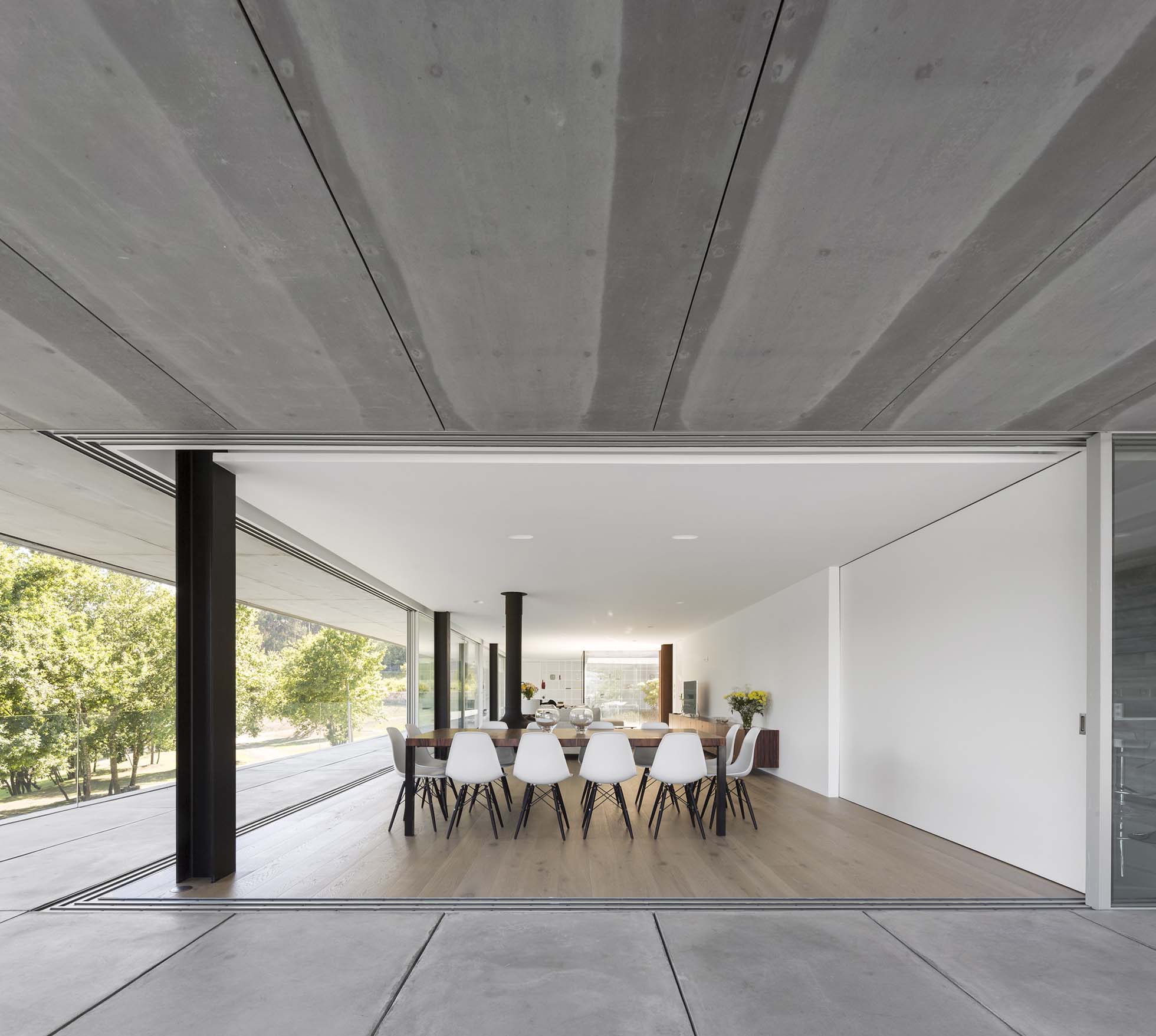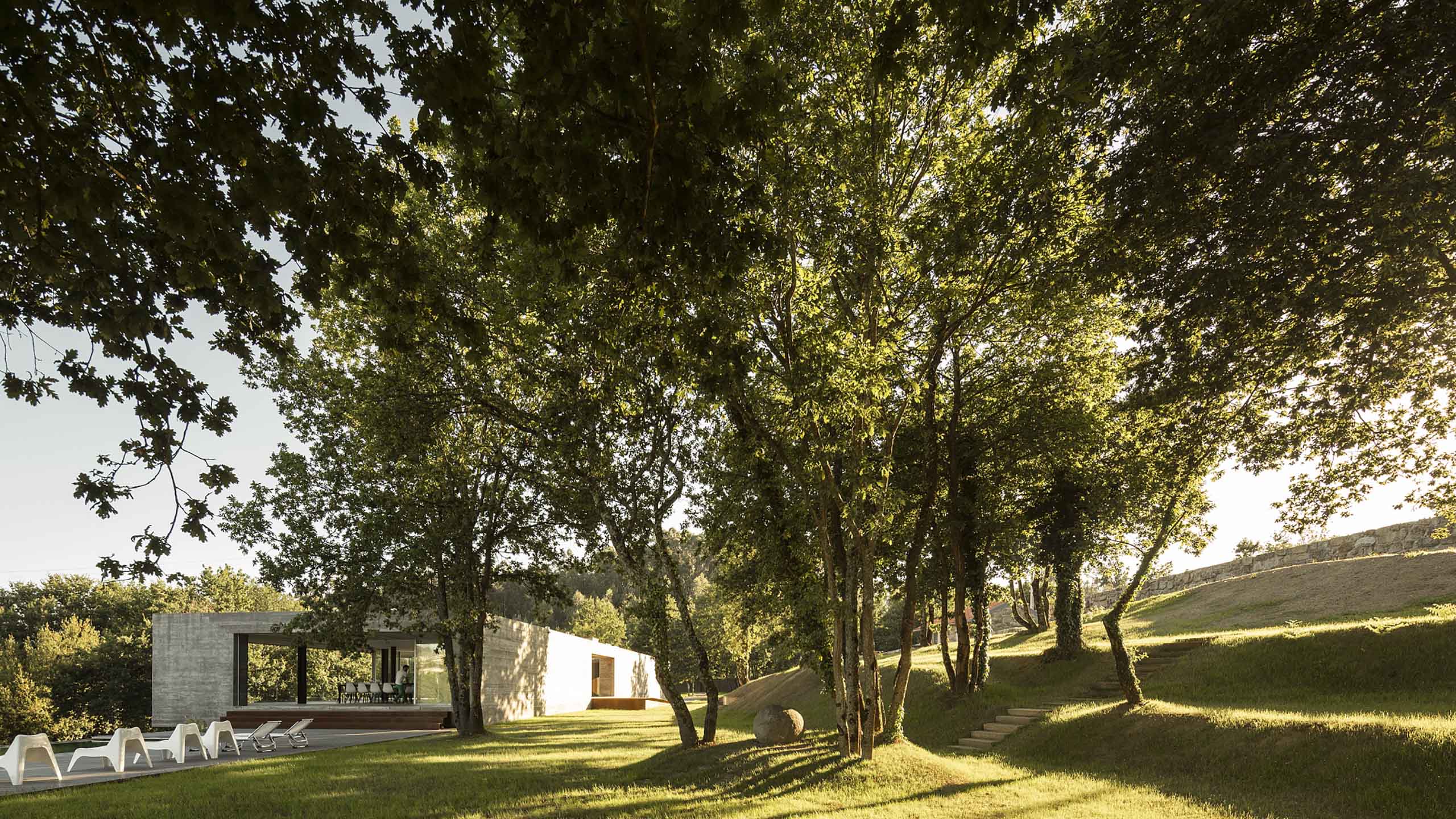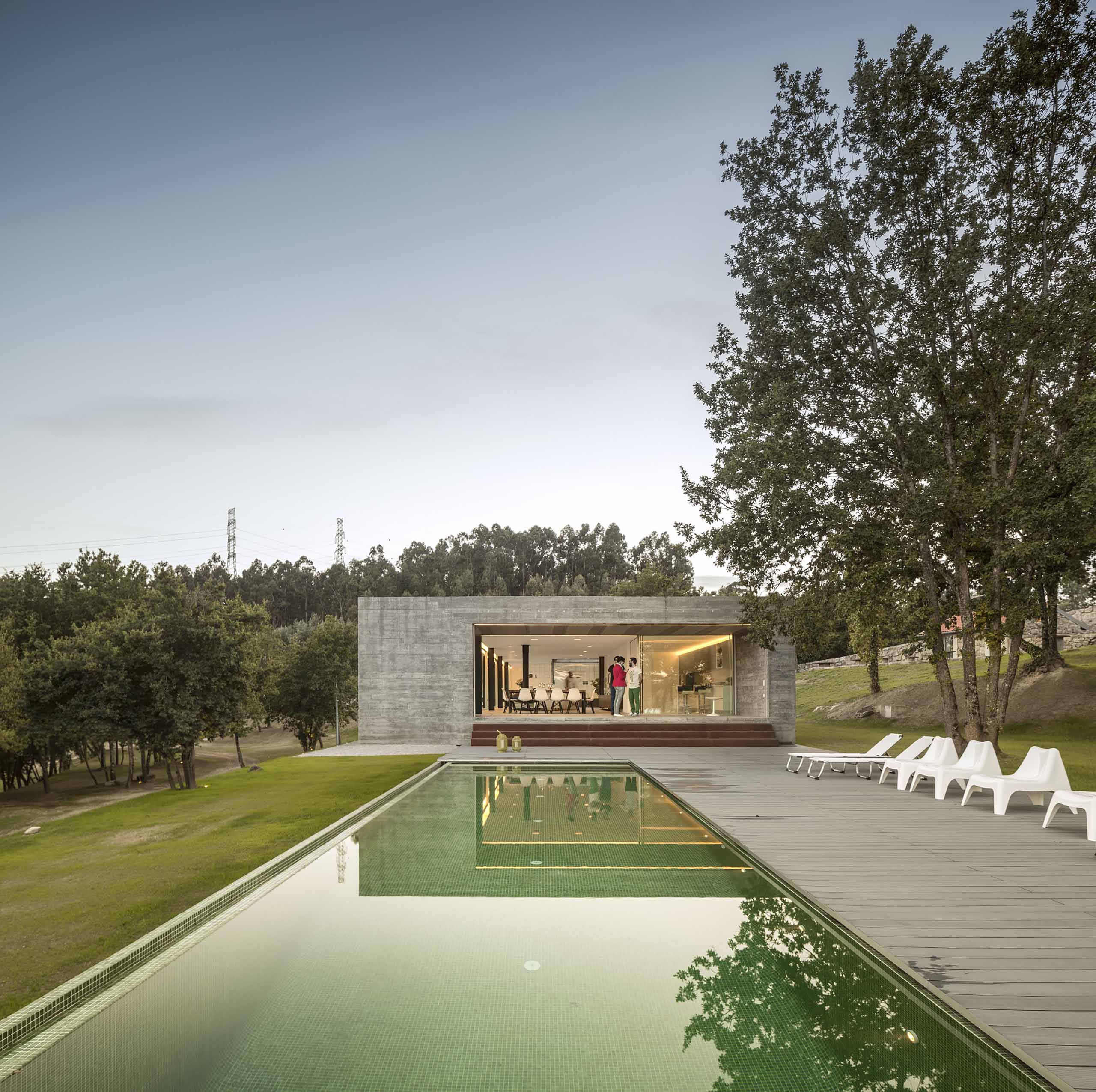 Project year: 2011 - 2014
Area: 1177m2
Site: Penafiel
Code: 11CSP
Coordinators:
Henrique Marques | Architect
Rui Dinis | Architect
Collaborators:
Sérgio Rocha | Architect
Rui Rodrigues | Architect
Rui Miguel | Architect
Vasco Giesta | Architect
Pedro Silva | Architect
Financial Director:
Carla Duarte | CFO
Photograph: FG+SG