Combatentes House
Portugal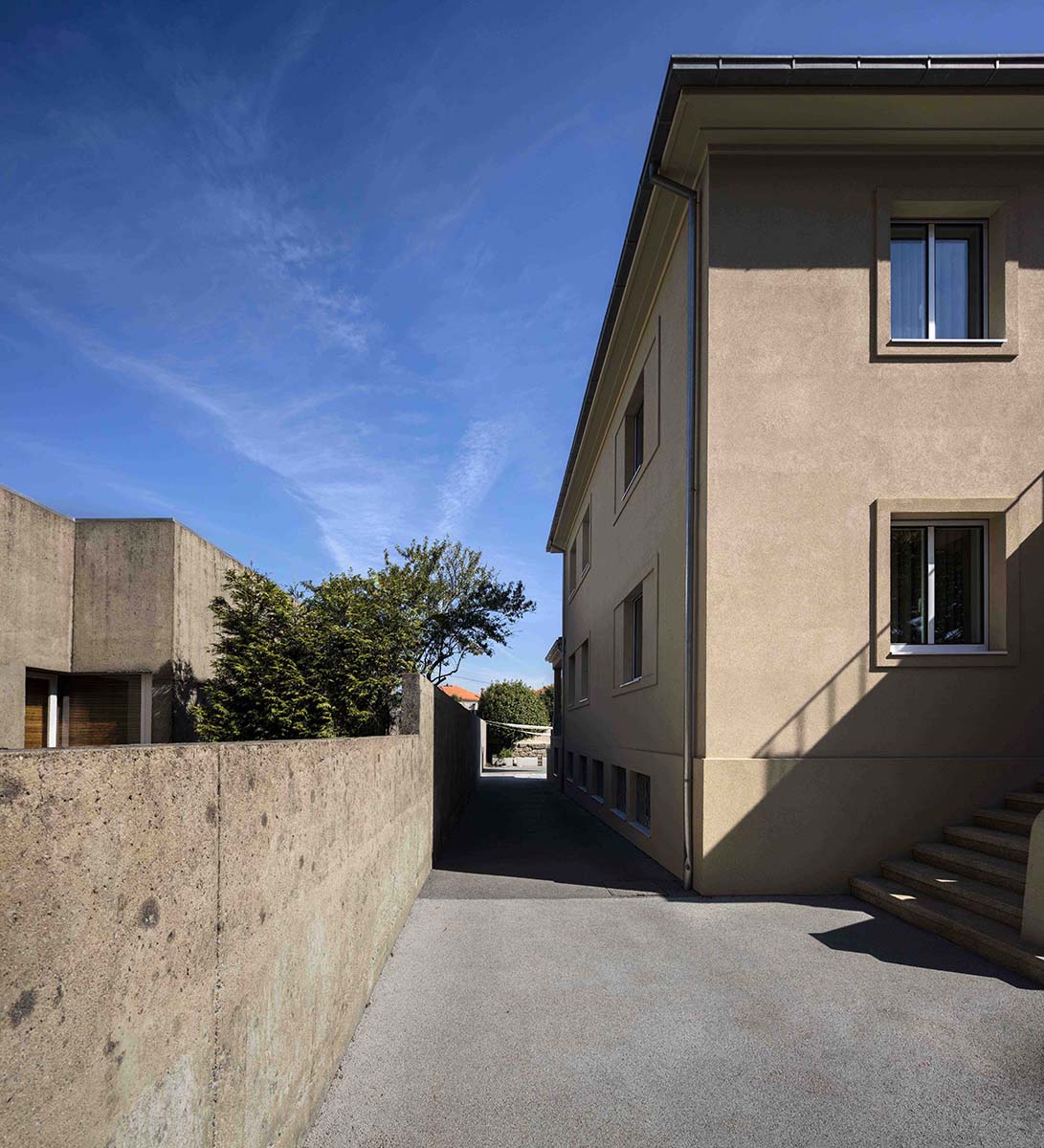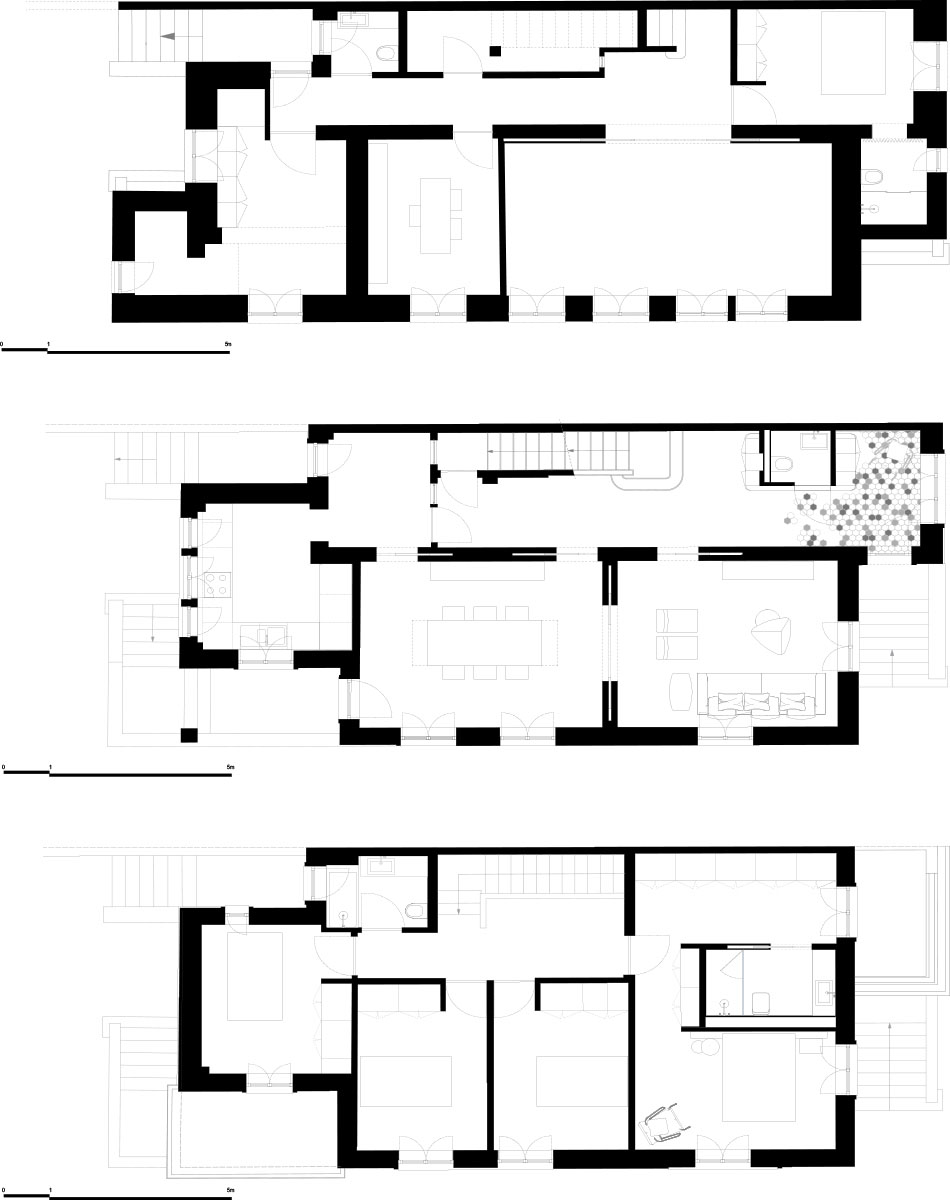 The intervention in a semi-detached house, located in a perfectly consolidated urban area of the city of Oporto, had as its objective the simplification of the way of dwelling, of a house that already accused the passage of time. The existing property, as well as its annexed areas, reflected the lifestyle that most of the inhabitants of this area of the city maintained in the 60's. Very subdivided interiors, which presupposed a stratified use of the interior of the dwelling.
The social floor, located on the ground floor, has the most public functions of the house such as the living room, dining room, a kitchen with a dining area, and the stairwell that makes the joint for the floors of more private character above and below this.
On this floor, the spaces were practically maintained and updated, with the exception of the entrance and distribution corridor, which suffered the greatest intervention, simplifying their compartmentation and creating a small volume to receive a service facility that did not exist on this floor.
The private floor, on the upper level, has been totally updated and redesigned around the existing distribution space, which by its characteristics we intend to preserve and value, while we try to distribute four rooms on this floor, one of which needed to be a suite and a sanitary installation, tidied around these central space, bathed in intense natural light.
On a semi-basement floor below the social floor, we find a small service area such as a laundry room and storage room, as well as some livable spaces such as a small office, a multipurpose room and a bedroom that complete the functional program of the house.
The intervention introduces color into the spaces, giving them an always different chromatic identity, allowing to cancel the chromatic monotony that made the existing environments quite dark, leaving now the house to be crossed by the light that now invades all the spaces reflecting their different shades.
In the backyard we proposed the creation of a small annex for storage, which takes the form of the house archetype that fuses with the material of the floor giving an idea of continuity. The small garden also has a small swimming pool, with a small support deck, sliding over the swimming pool, covering it when not in use, allowing to extend the space of patio and give it a greater polyvalence.
Nowadays, the act of inhabiting has become bureaucratized, and the house is used as a single element, with a transversal use in all its areas. The intervention carried out met the same objective, the simplification of the house with the updating of its interior layout, for the needs of our day, giving back to the house a relationship with the surrounding surrounding spaces that have long been forgotten.