Cabo de Vila House
Portugal

Cabo de Vila is a house for a young couple that wanted something different. When we first met the place for the house, the approach to the location gave us the central mote for the project. We wanted a shape that could fill the void left by the valley and embrace and reflect the surrounding green areas, offering a special perspective on the landscape.

The proposed volume materializes its shape through two concrete slabs with concave sides, allowing a light glass and wood wall to unroll between them, which, in a positive and negative game, lets the interior of the house communicate with the exterior.

Inside, the house reflects the way of living of his owners. The central courtyard welcomes anyone who enters the house and organizes all the common spaces around it like a no-end space. Here, there are no barriers between the different spaces, only an organic geometry that establishes hierarchies between them and that allows mutual visual contact.

The private spaces of the house are hidden behind a curtain wall that surrounds the courtyard as well as the garage and the service areas. Like in the common areas, the main bedroom is a fluid space without doors, where the hierarchy of the relations between the closet the bathroom and the sleeping area shapes the space.

With raw materials inside and outside, the house establishes a perfect connection with the surroundings ready to grow hold with nature.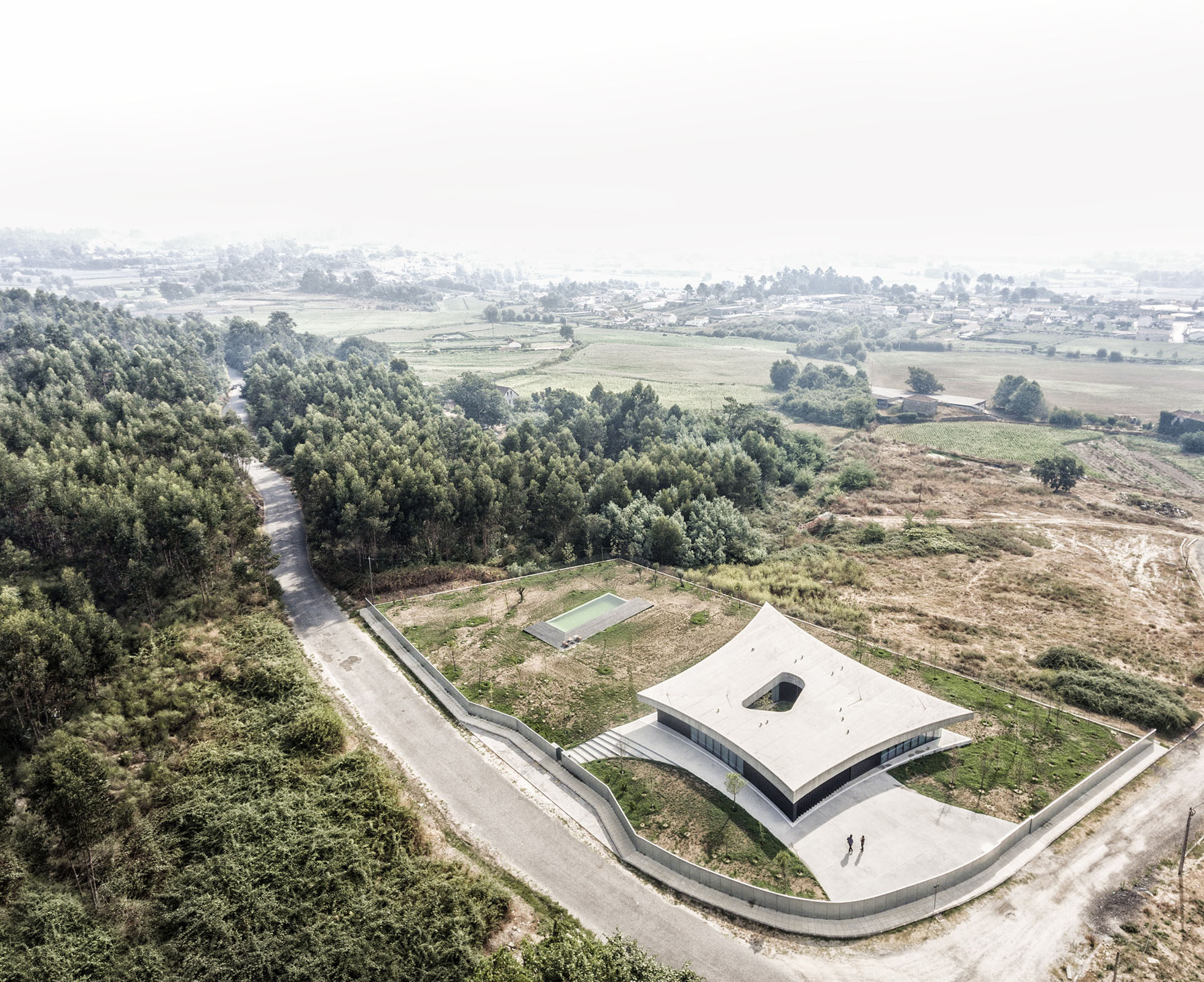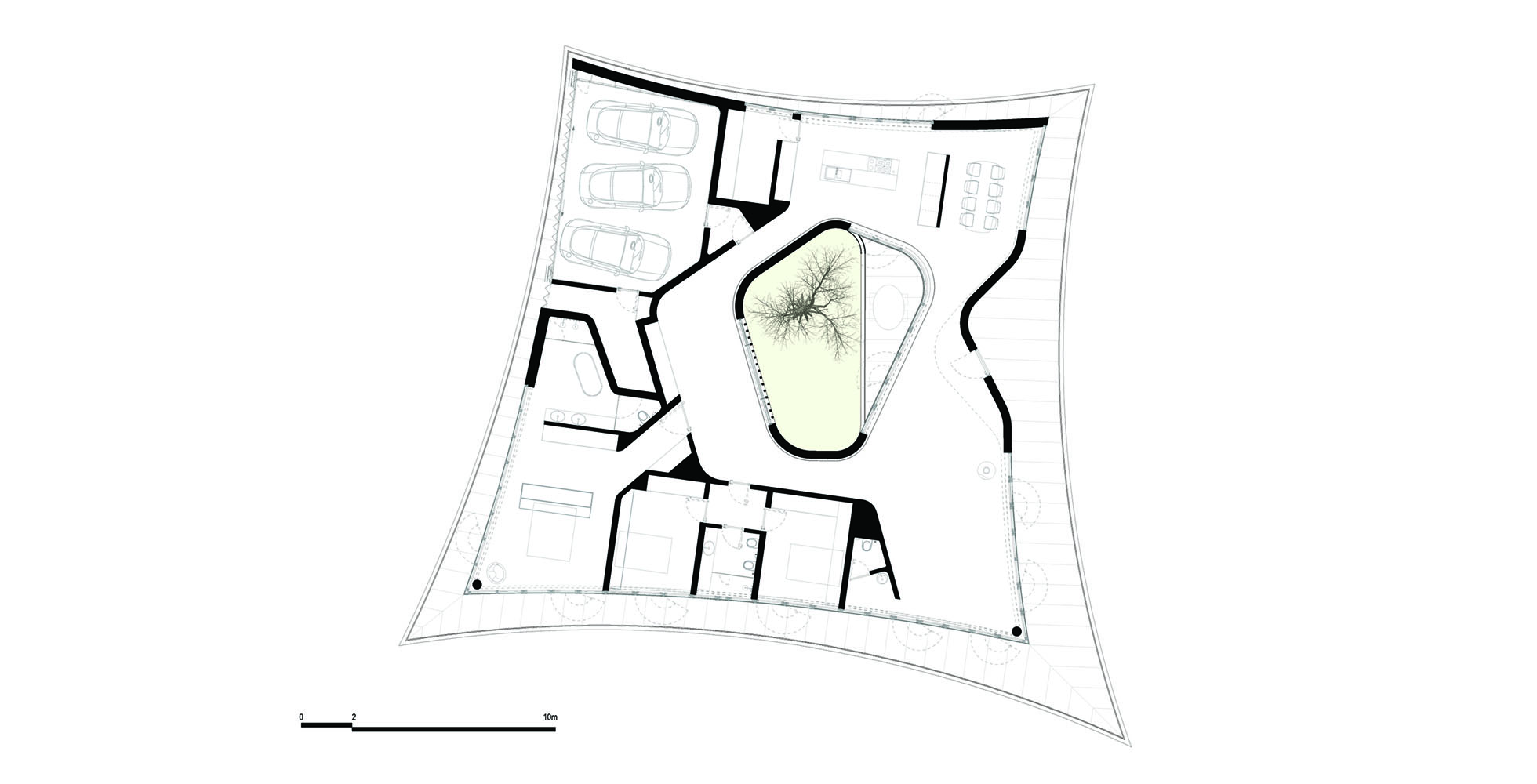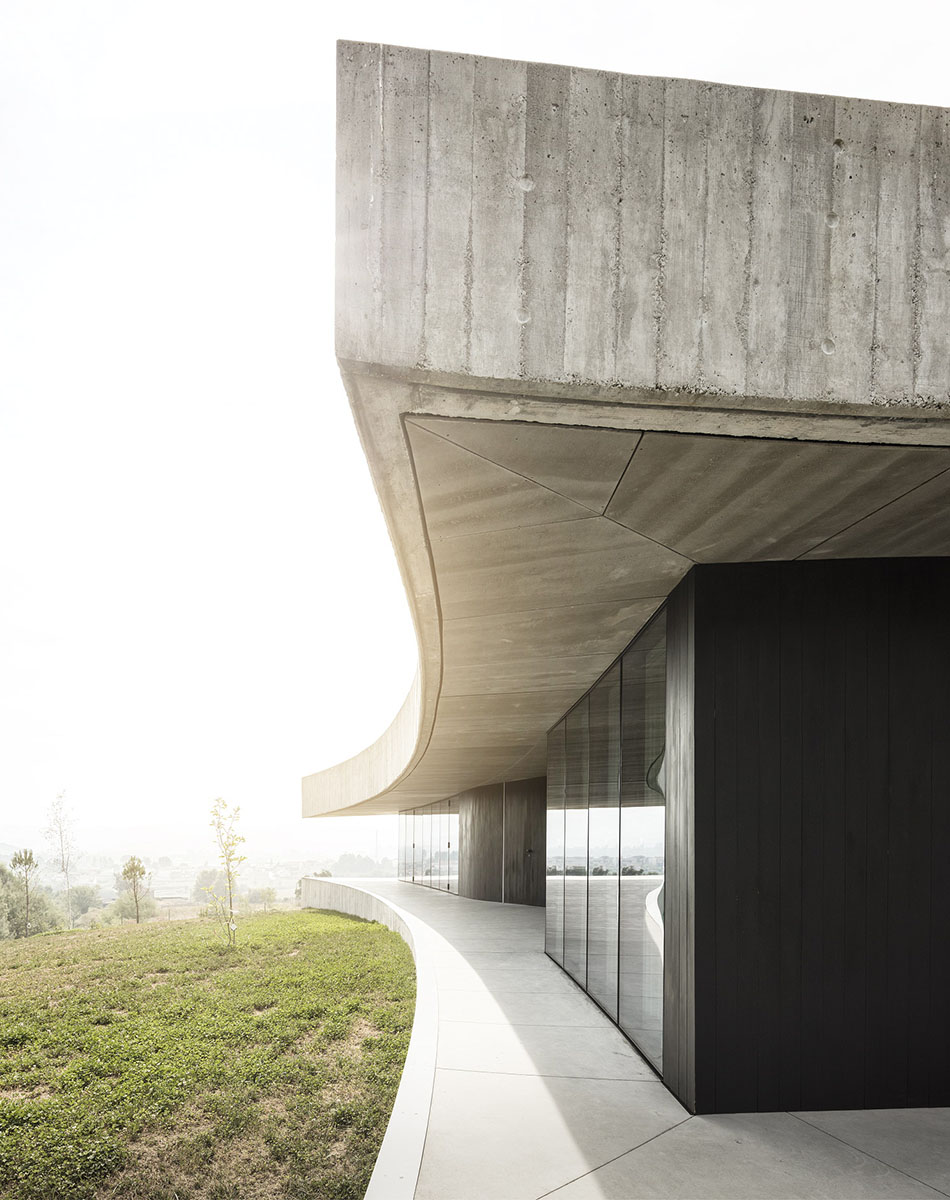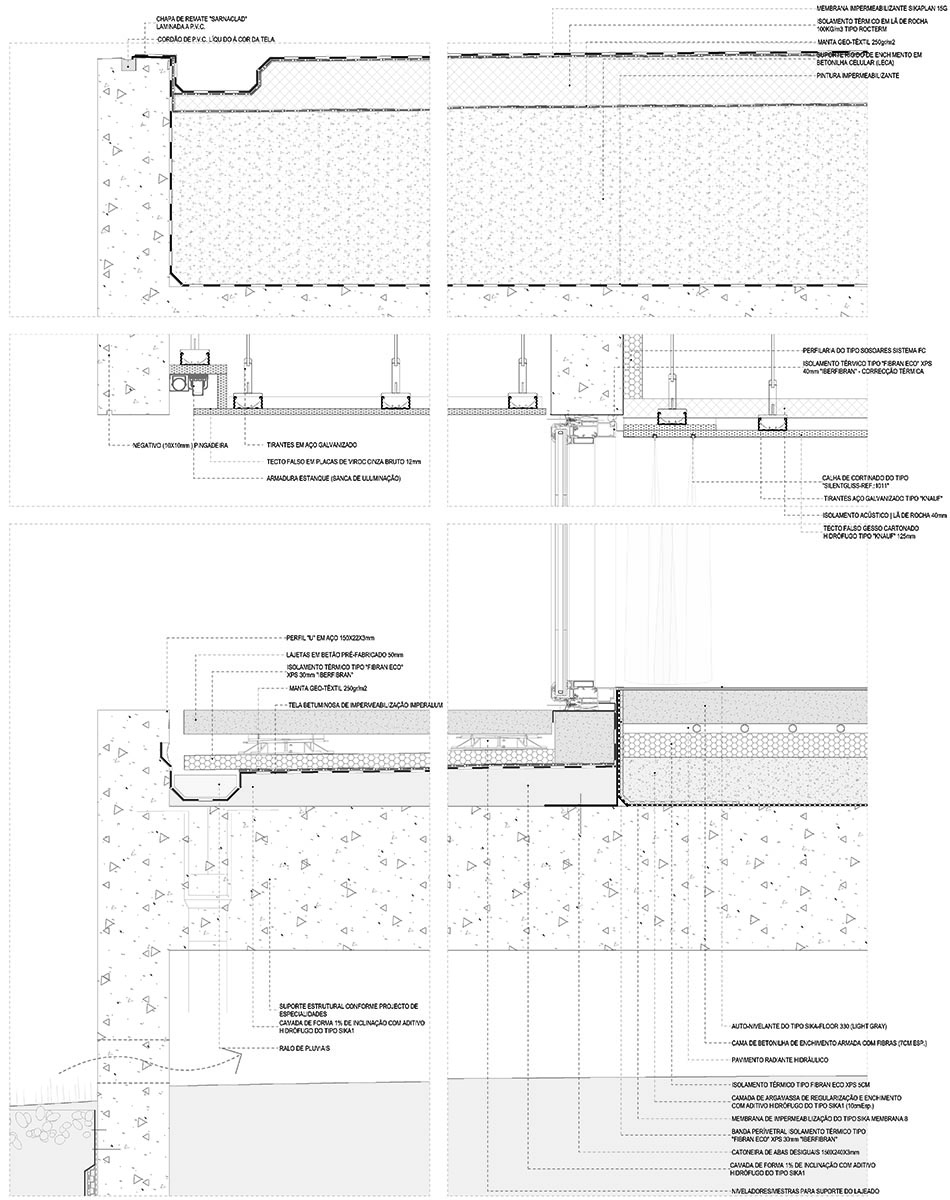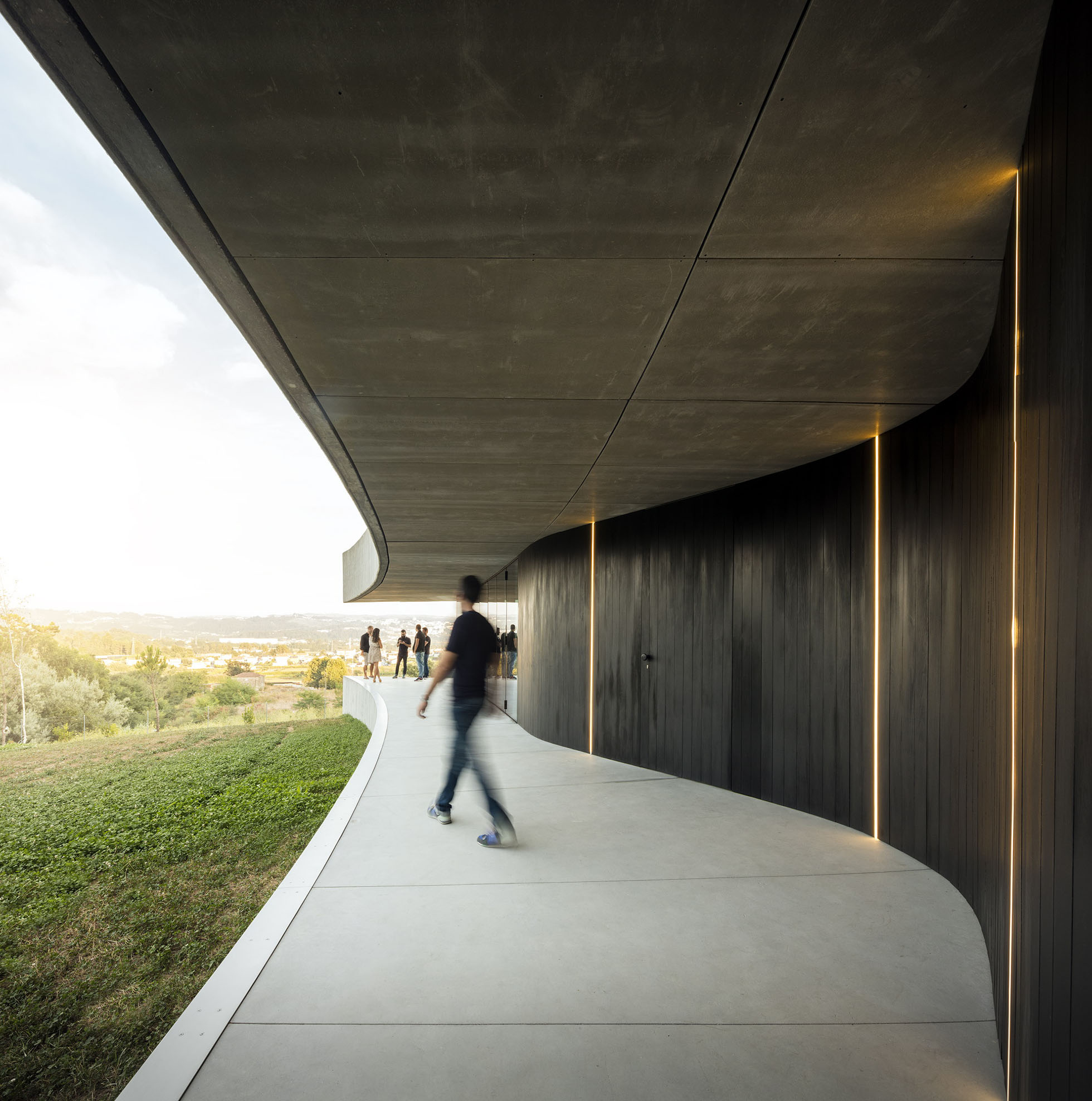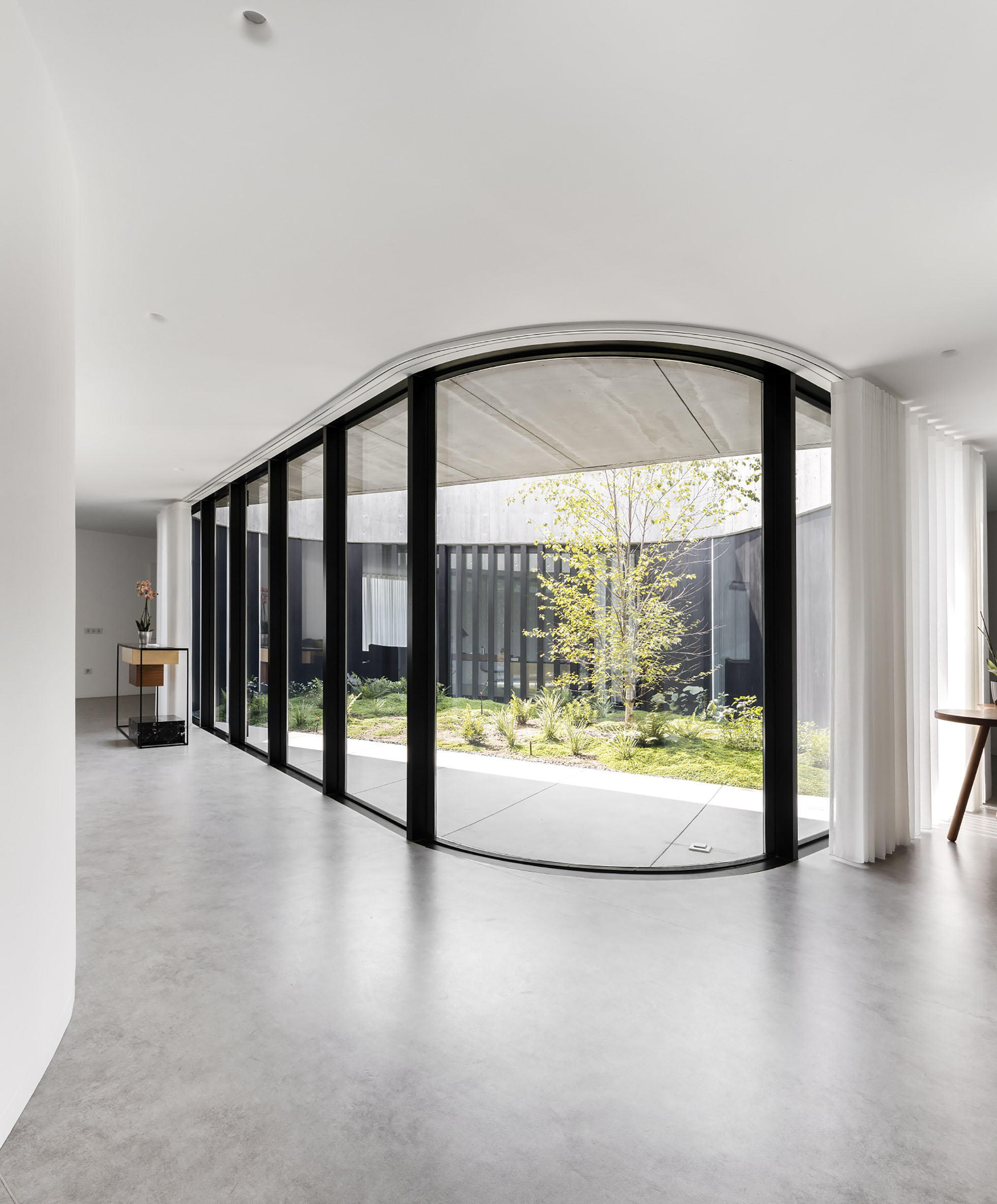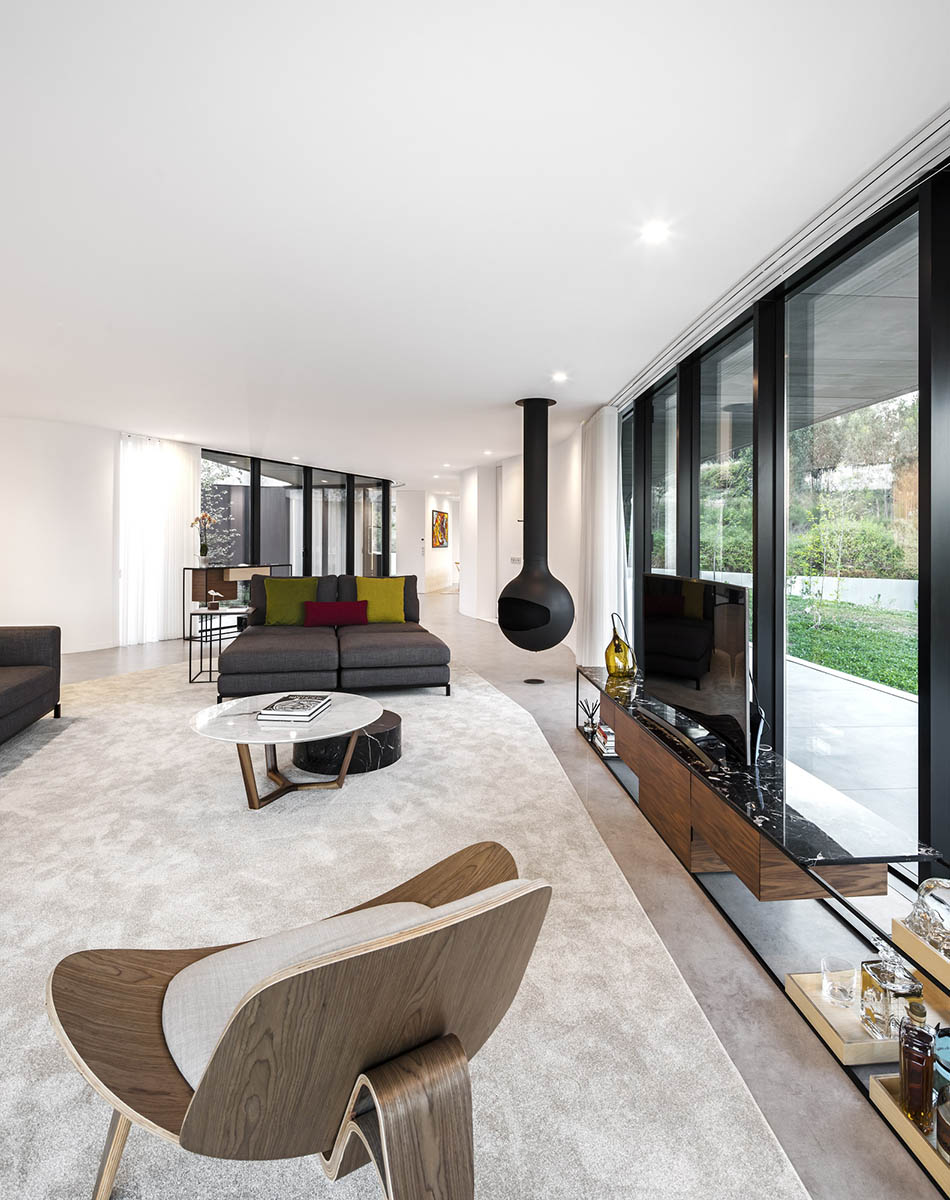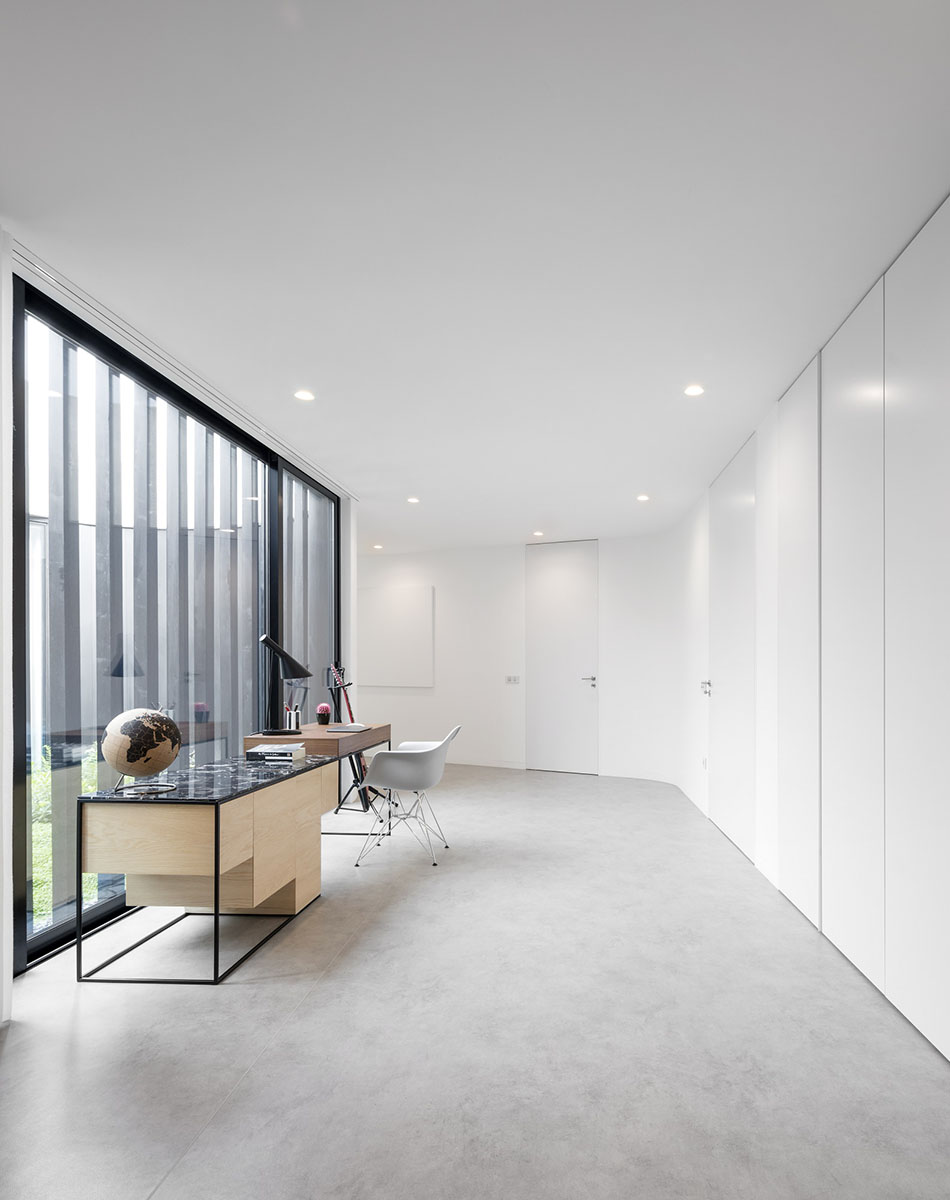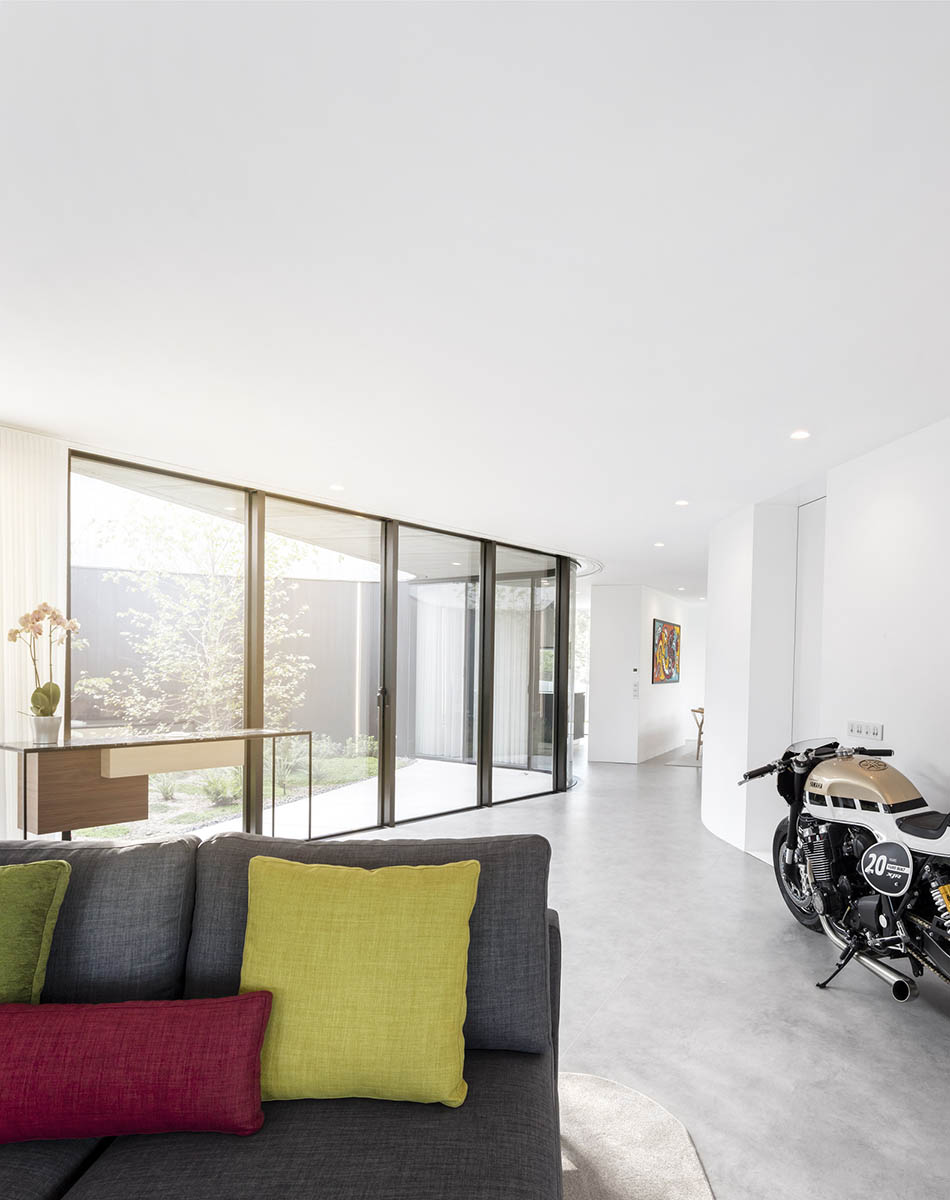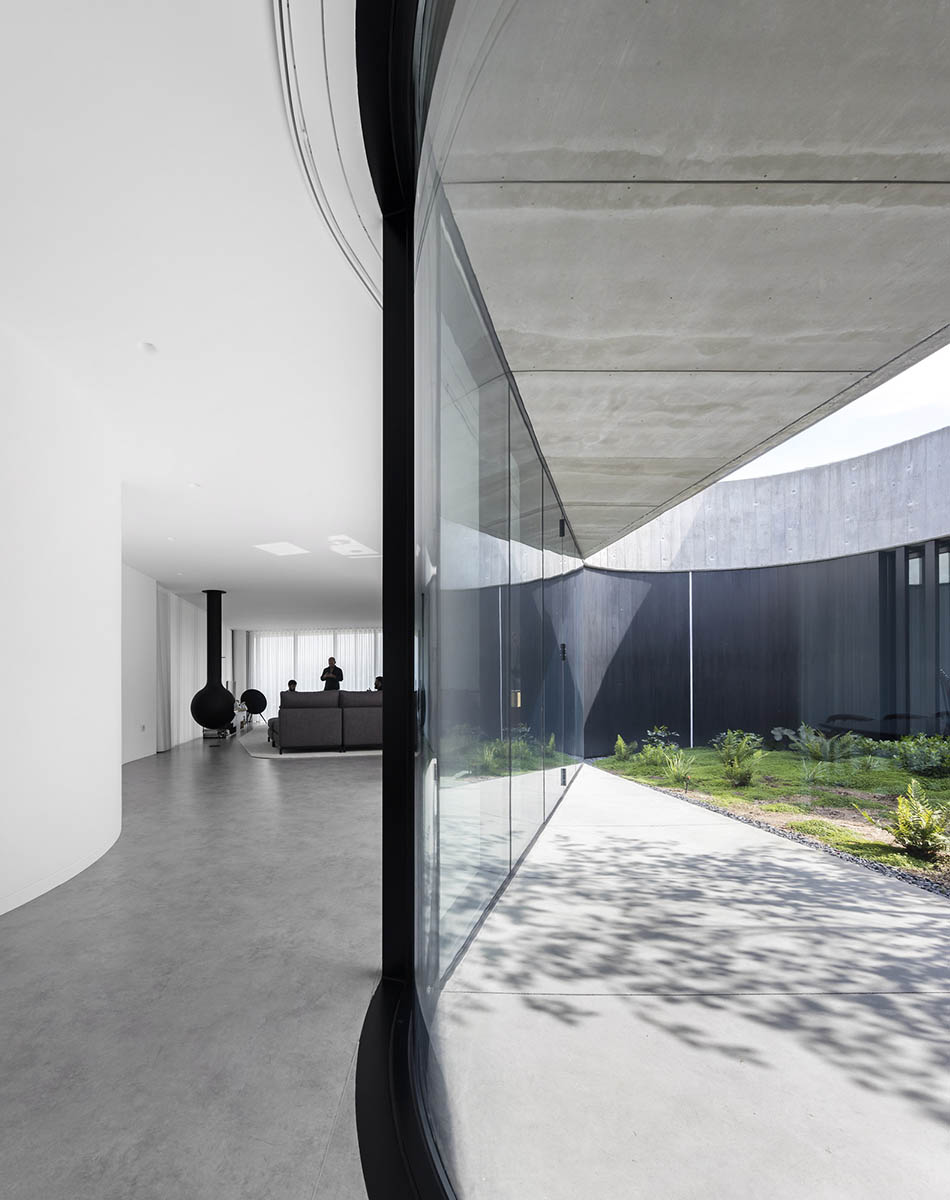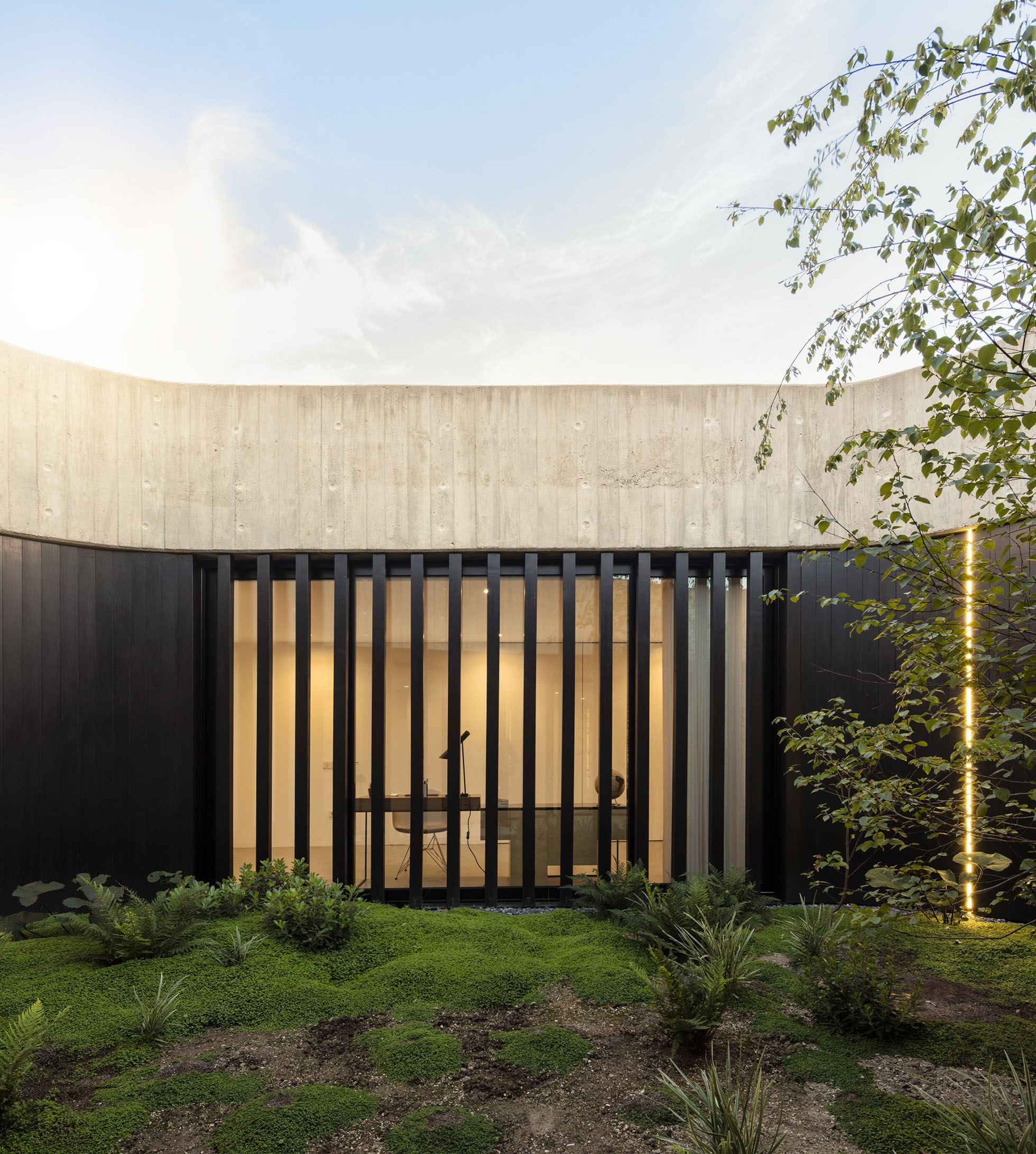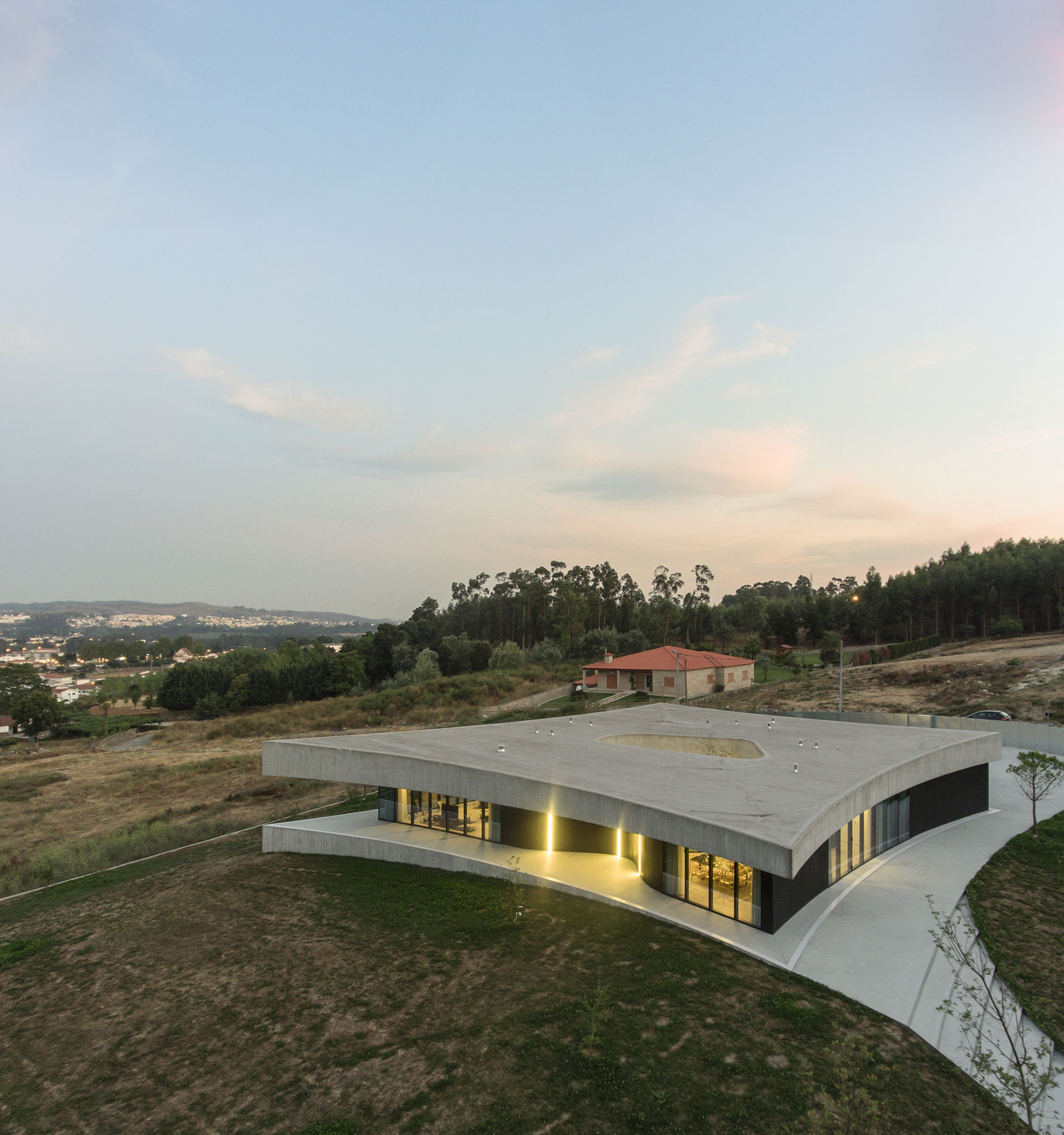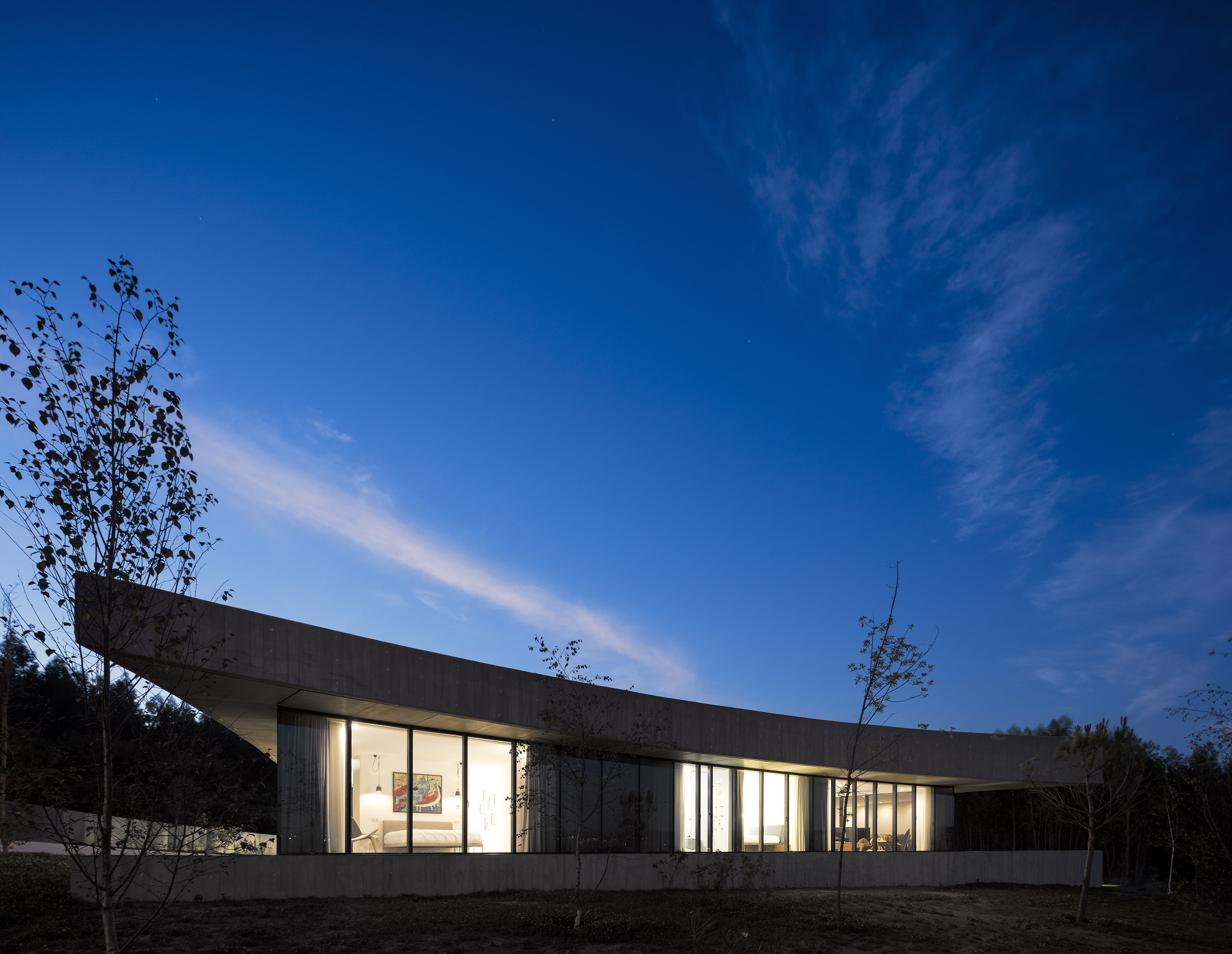 Project Year: 2010 - 2016
Area: 340m2
Site: Paredes
Code: 10CCV
Coordinators:
Henrique Marques | Architect
Rui Dinis | Architect
Collaborators:
Sérgio Rocha | Architect
Rui Rodrigues | Architect
Rui Miguel | Architect
Finance Director:
Carla Duarte | CFO
Furniture Design: Bairro Design
Photograph: FG+SG
Video: Building Pictures