Municipal Auditorium of Paredes
Portugal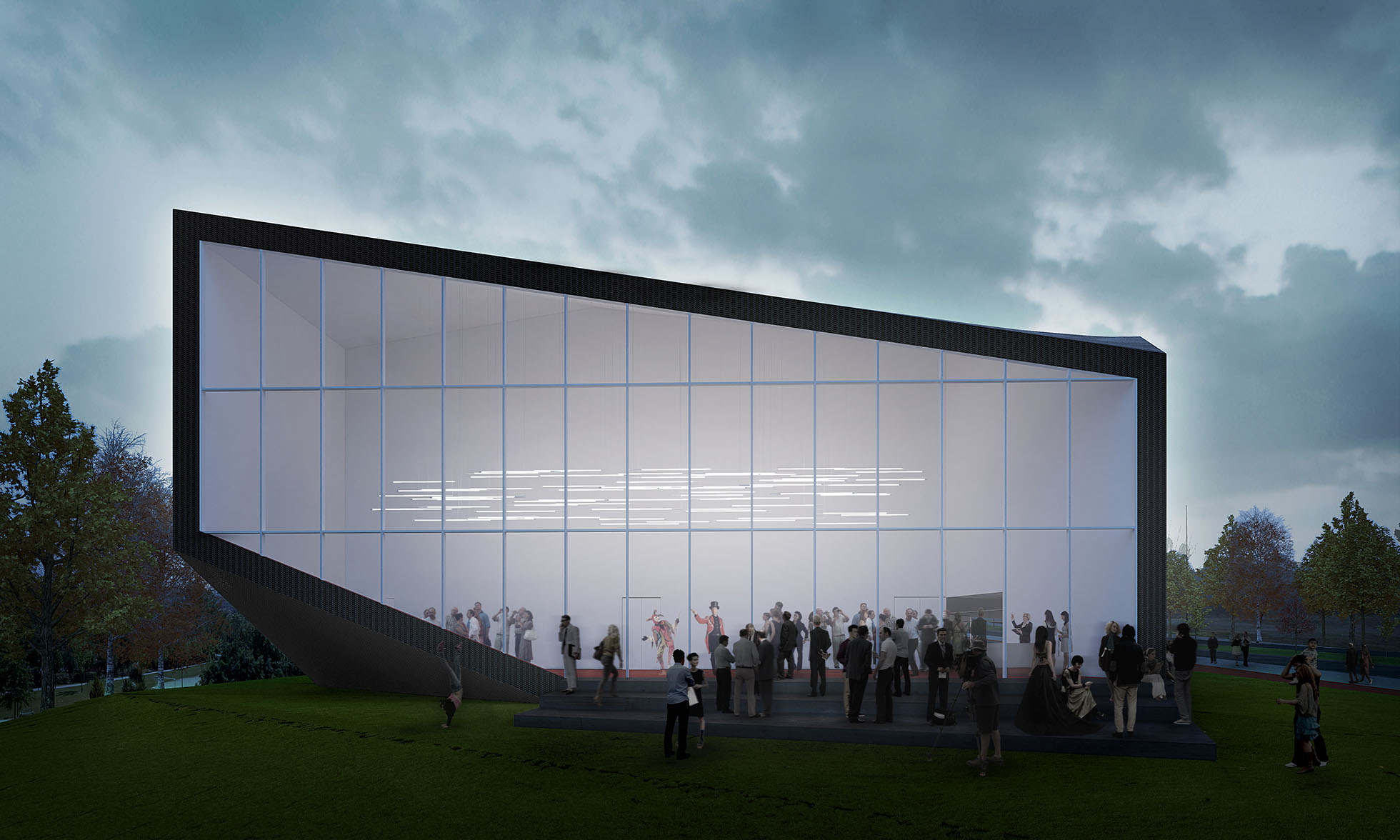 The architecture of Paredes Municipal Auditorium aspires to be a reflection of the exploratory nature of this territory and, simultaneously, claims to be a stimulating context - enigmatic - which challenges the sensory, perceptual and intellectual faculties of those who visit it.
The auditorium, from the tectonic viewpoint, is a synonymous with the creation of a large "container" that houses the main hall for 500 seats and all adjacent spaces. With privileged location in one of the noble areas of the city – the city park – the container was intended to go a little further and to react to the external agents that surround it. This way, the volume assumes an angular geometry that seeks relationships with not only the park, but also with its audience. The dynamics present in elevations and roof is reflective of those same relations.
The now proposed volume opens up and lets itself be invaded by the park, becoming an extension of that green space and making the connection between it and the city.
Functionally, the building is divided into two main areas: one public and one private. The public area is subdivided into auditoriums and foyers, and the private area consists of the dressing rooms, technical support area and administrative area, where the reception and cloakroom are included.